'Big Bang Theory' producers didn't have a plan if Mayim Bialik and Melissa Rauch contract negotiations fell through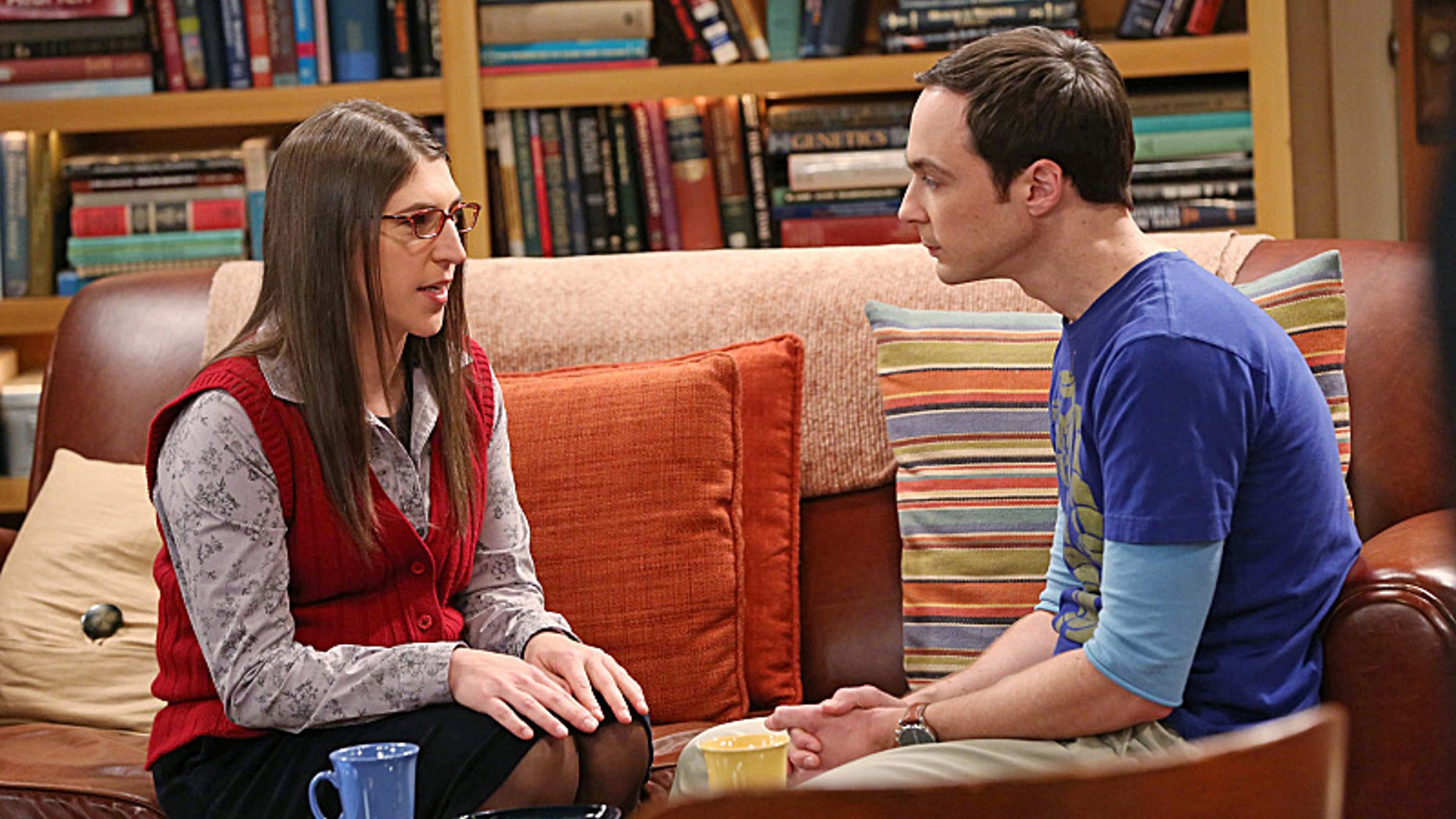 Just two weeks ago, a pair of "The Big Bang Theory" cast members were still engaged in extended contract negotiations, putting the future of the popular comedy's core seven stars in doubt.
But in writing Season 10's finale (Thursday on CBS), producers didn't plan any alternate endings for Mayim Bialik and Melissa Rauch's characters should the actresses not close new deals to return in the fall.
'BIG BANG THEORY' RECAP: SHELDON, AMY FACE NEW CHALLENGE
"We never paid attention to it. We were always confident that it was going to work itself out," says executive producer Steve Molaro. "I don't even really want to think about what 'Big Bang Theory' would be without them. We chose to live in a world where it was happening and just keep pushing forward."
Thankfully for the sitcom, the co-stars closed two-years deals on Apr. 28 (nabbing a reported $500,000 per episode), just in time for a big story arc for Bialik's character, Amy. Following her decision in last week's episode to accept a summer research fellowship at Princeton University, Thursday's finale finds her boyfriend Sheldon (Jim Parsons) living alone for the first time.
Heading into Thursday's finale, "Big Bang Theory" is already renewed through Season 12, and is assumed to be entering its final two years.
A spinoff prequel, "Young Sheldon" — starring Iain Armitage from HBO's "Big Little Lies" — is on tap for next season.
Last week's penultimate season episode teed up several characters for new journeys, with Amy leaving for Princeton, Raj moving into his own apartment and the boys completing their secret prototype (only to have the military steal it).
But Molaro, who has been with the series since its 2007 premiere, won't commit to an end date just yet.
"We never really plan far in advance," he says. "I always flirt with ideas of how the series might end, but nothing that I'd want to say out loud until it gets closer. We didn't know that this season was going to end this way until the end."
"[Co-creator] Chuck Lorre told me many years ago, I think at the beginning of Season 6, [that] six is just a number; there's no reason why six or eight or 11 can't be the best season ever," he adds.
"I never forgot that."