Beyonce stranded on raised stage during a concert after a technical malfunction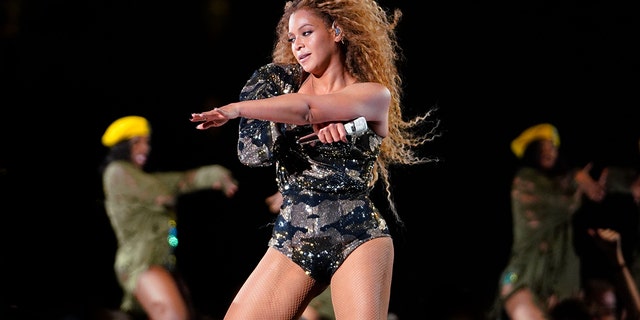 Beyonce may be considered the Queen Bey, but even she isn't immune to the headaches of technical difficulties. The star had to be rescued from a raised stage during a recent concert after a malfunction stranded her above the crowd.
During the Warsaw, Poland stop on her and Jay-Z's "On the Run II" tour this weekend, the star was performing on a stage that's designed to hover over the crowd about 20 feet in the air. Forgetting the age-old rule that what goes up must come down, stage hands were forced to scramble when it became clear that the stage would not lower, leaving the 36-year-old singer stranded.
Luckily, in videos taken by fans at the show, stage hands appear to have acted quickly bringing out a ladder for the star to climb down. The band appeared to vamp while Beyonce worked up her courage to descend the ladder.
She appeared to be in towering heels as part of her wardrobe, which would shed some light on her apparent aprehension to quickly climb down and get back on with the show. However, after a little while, the star makes her way down safely as fans cheered.
Beyonce can be seen negotiating with stage hands in the video below. Prior to climbing down, she blows a kiss and does a quick dance for her fans while she's still raised above them and visible.
The dance can be seen more visibly in another video from a Twitter user (h/t People).