Bernardo Bertolucci: 'Last Tango In Paris' rape scene backlash a 'ridiculous misunderstanding'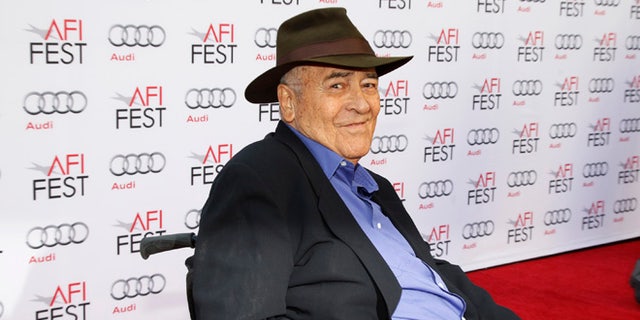 NEWYou can now listen to Fox News articles!
Bernardo Bertolucci has responded to reports that surfaced over the weekend alleging the rape scene in "Last Tango In Paris" with Marlon Brando and Maria Schneider was not consensual, labeling it a "ridiculous misunderstanding."
The Italian director issued a statement Monday that said: "I would like for the last time to clear up a ridiculous misunderstanding that continues to generate press reports about 'Last Tango in Paris' around the world. Several years ago, at the Cinematheque Francaise, someone asked me for details on the famous butter scene. I specified, but perhaps was not clear, that I decided with Marlon Brando not to inform Maria that we would [use] butter."
"We wanted her spontaneous reaction to that improper use [of butter]. This is where the misunderstanding lies. Somebody thought, and thinks, that Maria had not been informed about the violence on her. That is false."
The director added that Maria knew everything because she had read the script, where it was all described. The only novelty was the idea of the butter.
Over the weekend, a three-year-old video surfaced that suggested the film's most controversial moment a rape scene between Brandos character and Schneider was shot without her full consent. In the video, Bertolucci talks about the scene in which Brandos character uses a stick of butter as a lubricant before simulating raping her. He said that they didnt tell Schneider, who was 19 at the time, about the butter before filming. "We were having, with Marlon [Brando], breakfast on the floor of the flat where I was shooting. There was a baguette, there was butter and we looked at each other and, without saying anything, we knew what we wanted."
He added that he had been horrible to Maria "because I didnt tell her what was going on."
The news sparked outrage, with several actors and public figures taking to Twitter to express their disgust. Jessica Chastain said "I feel sick" while Chris Evans said it was "beyond disgusting."
Related storiesHollywood Reacts With Disgust At 'Last Tango" Rape Scene RevelationsMichael Grandage Set To Helm Fox's 'Guys And Dolls' RemakePeter Bart: As Four 'Making Of The Godfather' Scripts Circulate, Is This An Offer We Can Refuse?