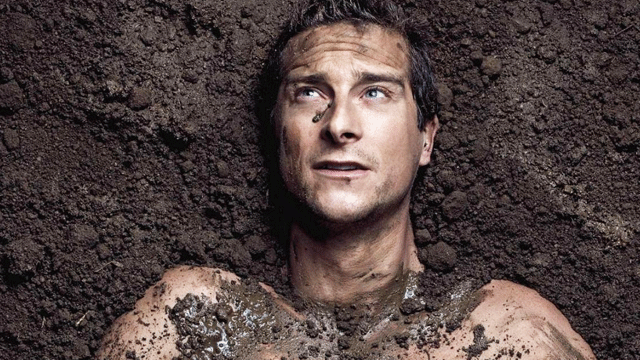 Fearless adventurer and ex-special forces soldier Bear Grylls has been axed by his TV network over a contract dispute.
The 37-year-old rose to fame by being sent into dangerous locations. But the Discovery Channel dropped the British star of survival show "Man vs. Wild" on Tuesday and terminated all current productions with him.
Grylls began hosting the show in 2006 and also fronts "Bear Grylls: Born Survivor" in the UK.
The channel said that "due to a continuing contractual dispute with Bear Grylls, Discovery has terminated all current productions with him."
A spokesman for Grylls confirmed he and the network were unable to reach an agreement on new programs and so parted ways.
"Bear's goal has always been to make life-empowering shows for his many fans around the globe, and he has taken great risks to bring Discovery such award-winning programming over seven seasons," his publicist Heather Krug said.
"Unfortunately, Bear and Discovery have not been able to come to mutual agreement on new programming, and he disagrees with Discovery's decision to terminate current productions. Bear has loved the 'Man vs. Wild' journey and looks forward to producing further cutting edge content again soon for his loyal audience," Krug added.
Grylls spent three years in the UK's elite Special Air Service (SAS) regiment and also climbed Mount Everest at the age of just 23. In 2009 he was named the UK's youngest ever chief scout.
Grylls' escapades have included being parachuted into the jungle and wrapping a urine-soaked T-shirt around his head to combat dehydration.
According to his Discovery Channel biography, Grylls lives on a converted barge on the River Thames in London with his wife Shara and their sons Jesse, Marmaduke and Huckleberry.