Barbara La Marr, Hollywood's 'too beautiful' actress, suffered a tragic life plagued by drug abuse allegations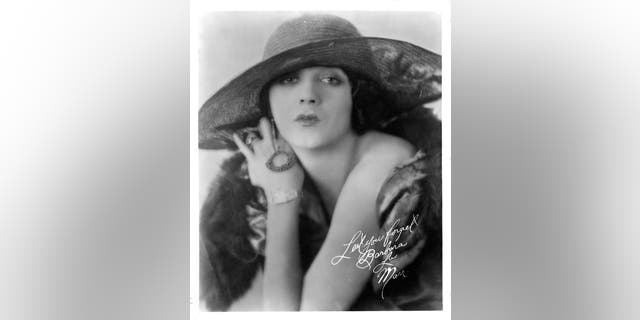 Donald Gallery dedicated his life to learning anything he could about his mother, a long-forgotten Hollywood actress who endured tragedy long before Marilyn Monroe found fame.
But with the help of a writer, he was able to help share the real story of Barbara La Marr, or the "too beautiful girl."
VINTAGE HOLLYWOOD FLASHBACK: THE GOLDEN GLOBES IN THE '50S, '60S & '70S
Sherri Snyder recently published a biography on the silent screen star titled "Barbara La Marr: The Girl Who Was Too Beautiful," which received Gallery's blessing before he passed away in 2014 at age 91.
La Marr's life, while short, could have easily been an epic film drama of its own. During her teens, La Marr, whose real name was Reatha Dale Watson, ran away from home to escape her strict upbringing, causing the press to believe she was kidnapped by her older half sister and a male companion.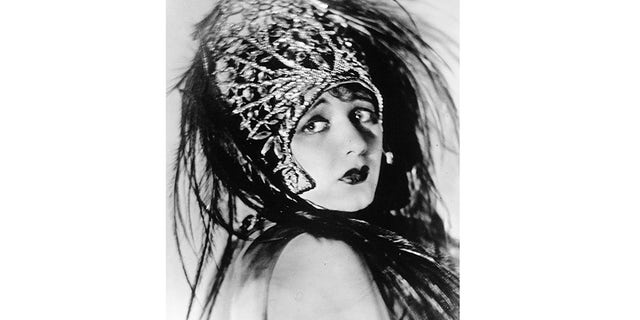 The Los Angeles Times previously reported that by age 19, she had been married three times, divorced and widowed. By her 20s, she would marry twice more.
She danced with romantic idol Rudolph Valentino and co-starred with Douglas Fairbanks Sr. La Marr famously revealed she collected lovers like roses "by the dozen."
And even before she found fame in front of cameras, La Marr wrote six screenplays. She appeared in 26 films during Hollywood's infancy.
In 1922, she staged an adoption with her own son to avoid public scandal as she was between marriages. But rumors involving excessive drug abuse and alcoholism plagued her thriving career. At age 29, she passed away in 1926 from tuberculosis and nephritis.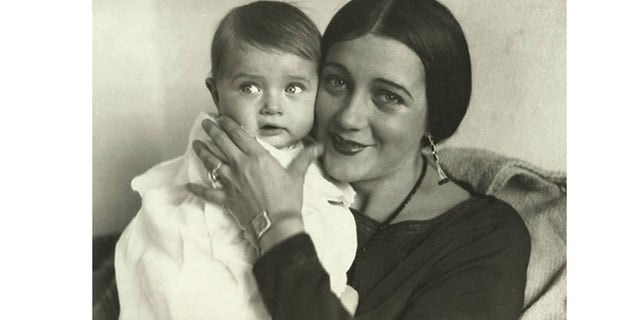 Gallery was only 4 at the time of her death. He would be adopted by La Marr's close friend, actress ZaSu Pitts. He never knew the identity of his biological father.
Few of La Marr's films have survived, despite she later inspired one Austrian actress to rename herself Hedy Lamarr before becoming a '40s screen legend.
"It was [Don's] lifelong dream to have [his mother's] story told," Snyder told Fox News. "In some ways, it was very sad… He came from an era where certain things just weren't discussed. He would try to find out who his father was he and he would also try to find more information about Barbara.
"He relied on stories he read about her. And oftentimes they were inaccurate… As I did more and more research and was able to clarify things for him, he was just so thrilled to find out that a lot of the rumors surrounding her legacy were simply not entirely true. Some were outright lies. But he was really grateful."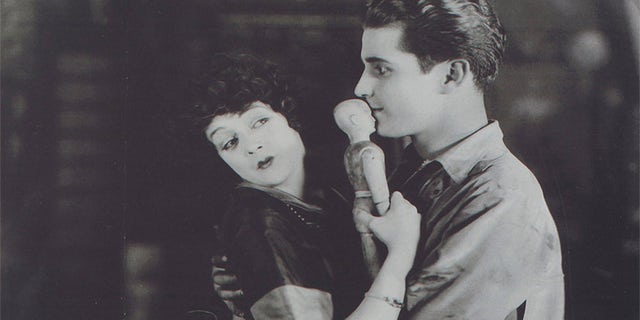 With information Gallery provided about his mother, along with extensive research and even tracking down the descendants of those who were close with La Marr, Snyder was able to discover new facts about the Washington native and debunk explosive myths that had overshadowed her stardom over the years.
Snyder revealed La Marr was originally ridiculed by critics for being overweight during her first starring picture, which would prompt her to explore extreme diets to get her in camera-ready shape. It's a decision that would haunt La Marr for the rest of her life.
"The studios developed weight clauses, which stipulated that an actor or actress, usually an actress, had to weigh below a certain weight," explained Snyder. "They would actually weigh the actress before the production of each film. Any actress who was above her limit either had her contract terminated or was barred from filming… She was really trying to lose weight."
Some magazines at the time claimed La Marr went as far as to take a tablet reputed to contain the pin-size head of a tapeworm. The parasite would allegedly imbed in the intestinal walls and absorb digested food through the skin.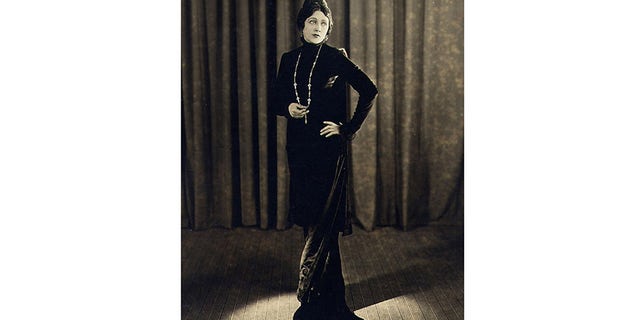 Others insisted she took thyroid pills to help shed the pounds quickly and increased her metabolism. However, some reports warned those same capsules could induce several ailments, including the tuberculosis La Marr was doomed with.
"Her body was being assaulted by these elements," said Snyder. "A lot of those diet pills back then were worthless. But several of them were dangerous.
"So many women were resorting to drastic means to lose weight. And Barbara was one of them… A lot of the magazines toward the end of the '20s were trying to curtail that because so many women were injuring themselves with these awful dieting methods."
And after suffering a knee injury on set during a dance sequence, La Marr allegedly became addicted to drugs. Stories claimed she kept a container of cocaine on her piano and would regularly binge on heroin. Snyder dismissed those stories.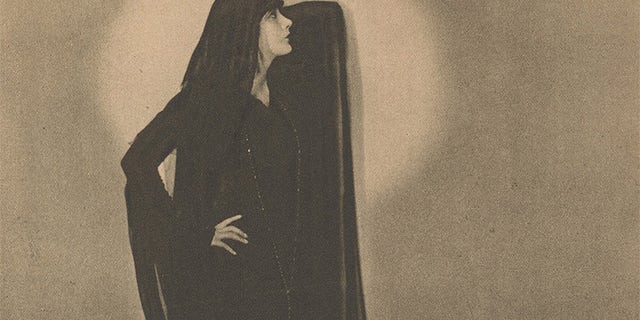 "[The cocaine and heroin], that I have not been able to prove at all," she explained. "… I have not found any evidence that she did drugs of any kind… She was definitely an alcoholic. Several of her close friends, even up to the end, they acknowledged that about her. But they all said she did not do drugs.
"There was also a rumor she received a morphine injection on set and she became addicted to morphine… But there is absolutely no evidence she was given morphine… It could be because of her dieting methods, people assumed she also did drugs."
As for the alcoholism, Snyder said La Marr relied on the bottle to cope with the pressures she was often faced with.
"She definitely drank more during times of stress, absolutely," said Snyder. "I think it was definitely a way for her to escape from the pain of her life. But she really began drinking at a very early age. When she was going to nightclubs at age 17, she was already beginning to drink at that time… It ultimately became a habit."
Snyder suspected it was her dangerous dieting and excessive drinking that led to La Marr's demise.
"I think it definitely weakened her to the point that tuberculosis could really get a foothold in," said Snyder. "She'd already been told by a doctor that her lungs were deteriorating and she wasn't going to live all that much longer.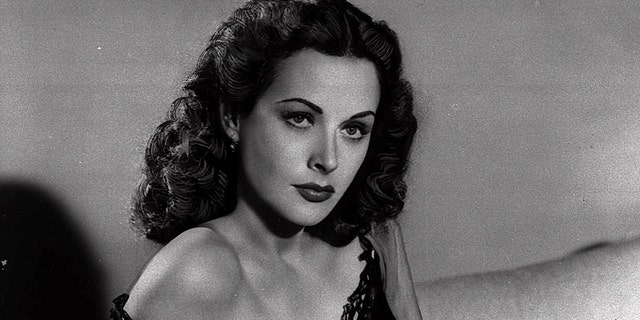 "But the thing about tuberculosis, they didn't have drugs to treat it, like we do today… I definitely believe it contributed it to her system to be weak enough that it would get a hold of her the way it did."
While Snyder is grateful she was able to write the book Gallery had long yearned to publish, she also hopes it will shed new light on a screen legend who ultimately vanished with time, until now.
"La Marr's career was incredibly short," said Snyder. "It was five years essentially. But she achieved so much in those five years… I always wondered what she could have accomplished had she lived longer… had she managed her demons, that is."