Bachatero Yunel Cruz's Breakthrough Hit "Dominicanita" Creates Major Buzz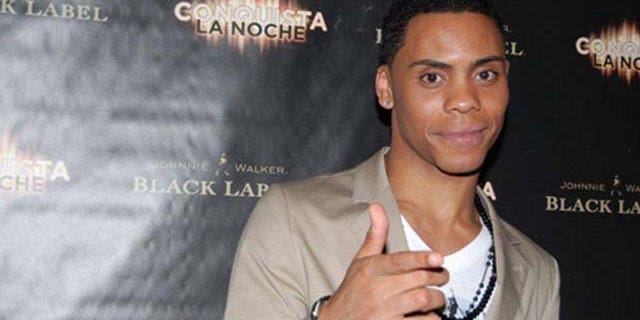 Rising urban bachata star Yunel Cruz is stirring things up in the Dominican Republic with his latest single, "Dominicanita" so much so that artists such as Omega have recognized the young talent as a new force in Latin music.
Urban bachata is a genre of music that Aventura pioneered. Most, if not all of the artists are born in the United States, fluent in both English and Spanish, and are heavily influenced by pop music as well.
"Dominicanita" was received with open arms in the motherland of Quisqueya and in the U.S. Latino community.
"I am so happy and thankful to God," Cruz told Fox News Latino when we ran into him at a reception sponsored by Johnnie Walker Black Label.
The whisky giant celebrated Cruz's success along with other promising Dominican performers Zol y Luna and 24 Horas.
"I sing nice and beautiful Bachata. The good type of Bachata," Cruz added. "Thanks to God 'Dominicanita' was an anthem in Santo Domingo (Dominican Republic). They adore me over there!"
Cruz, 23 says he travels often to the Dominican Republic, where most of his target audience is.
After all, it is also his parents' country of origin, although he acknowledges the influence that his place of birth, Washington Heights, has had in the development of his music career.
"I grew up in Dyckman," he said with a smile. "But, yes I work a lot in the Dominican Republic. In the last few months I traveled there twice and I will return next month."
The singer said he felt very blessed that Johnnie Walker/Black Label had noticed him and his music and how he stands behind their logo "Drink Responsibly" one hundred percent. He also wants his Latino counterparts to stay positive and be proud of their Latin roots.
"It's nice that they are supporting me," said Cruz. "I want other Latinos to stay positive and be proud of what we stand for which is moving forward and working really hard.
"Be proud of being a hard working Latino and keep striving everyday to be better."
You can reach Alexandra Gratereaux at: Alexandra.Gratereaux@foxnewslatino.com
Or via Twitter: @GalexLatino