Avril Lavigne discusses battle with Lyme disease, announces new music in heartfelt letter to fans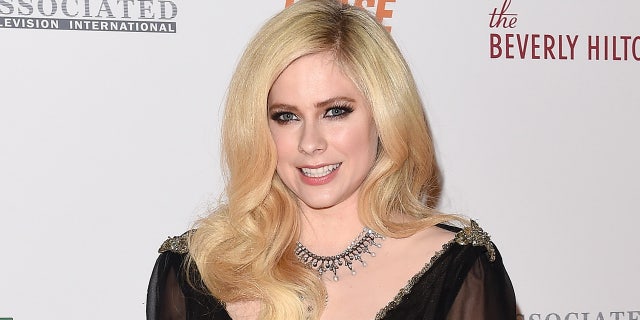 In a heartfelt letter to fans, singer Avril Lavigne announced she would be releasing her new single soon after taking a long break from music to battle Lyme disease.
Lavigne, 33, wrote in a letter to fans that her new single "Head Above Water" will be released on Sept. 19. It has been five years since the "Complicated" singer has released an album, as the star was mainly focused on her health.
"Those were the worst years of my life as I went through both physical and emotional battles," Lavigne wrote.
Lyme disease is caused by the bacterium Borrelia burgdorferi and is transmitted to humans through the bite of infected blacklegged ticks, according to the Centers for Disease and Control and Prevention (CDC).
BEYONCE AND JAY-Z CONFIRM THEY RENEWED THEIR VOWS
The pop star said the music was coming from an emotional place and that she wrote the songs from her bed and couch.
"Words and lyrics that were so true to my experience came pouring out of me effortlessly," she wrote. "Truly … by keeping my spirits up, having goals to reach and a purpose to live for, my music helped to heal me and keep me alive."
Lavigne wrote she wanted to bring awareness to the disease and said the Avril Lavigne Foundation was helping share resources for others who had the condition.
"I'm taking my life back into my own hands and doing what it is," she wrote. "I know what I am meant to be doing in this lifetime. Making music."
CARRIE UNDERWOOD CANCELS UPCOMING SHOWS IN ENGLAND DUE TO ILLNESS
The Grammy Award-nominated singer has spoken about the disease before. She told People in 2015 she was "bedridden for five months" after being diagnosed.
"I had no idea a bug bite could do this," Lavigne told People.
"I felt like I couldn't breathe, I couldn't talk and I couldn't move," she added. "I thought I was dying."