'Avatar' Star Sam Worthington Arrested In NYC After Paparazzi Scuffle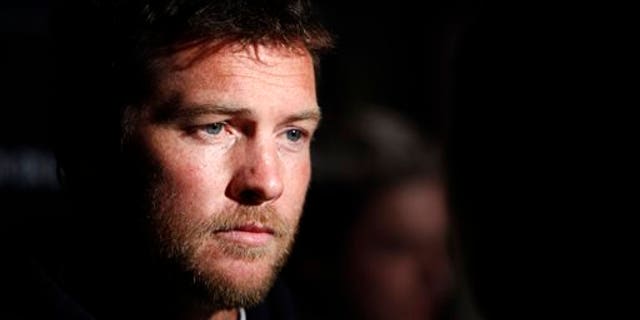 NEW YORK – Police say actor Sam Worthington has been arrested in New York City for punching a photographer after the man kicked Worthington's girlfriend in the shin.
The 37-year-old "Avatar" actor was arrested on an assault charge following the incident at about 5:30 p.m. Sunday in Greenwich Village.
The Australian actor was released on a desk appearance ticket and is due back in court on Feb. 26. Police did not say what caused the scuffle.
The photographer, 37-year-old Sheng Li, was arrested on charges of reckless endangerment, assault and harassment. He's being held pending arraignment.
It wasn't immediately clear if both had lawyers.
Worthington, who played Jake Sully in the James Cameron science-fiction film, recently signed up for three sequels to the film alongside actress Zoe Saldaña.
Based on reporting by the Associated Press.
Follow us on twitter.com/foxnewslatino
Like us at facebook.com/foxnewslatino