Ava Gardner and Frank Sinatra's marriage resulted in two abortions, but their love endured, says author
When Ava Gardner first met Frank Sinatra in 1943, the duo couldn't have suspected that six years later, after the actress faced two disastrous divorces before the age of 25, they would happily dive into a controversial love affair.
Anthony Uzarowski and Kendra Bean, who chronicled the Academy Award-nominated star's life and career in a coffee table book titled "Ava: A Life in Movies," weren't completely shocked by how quickly the romance formed between the two stars.
"I think she was really determined to find someone who would give her the kind of security and the kind of happiness that her parents had known," Uzarowski told Fox News about the North Carolina-born Gardner's quest for love. "She always wanted that. And I think she found that in Frank."
However, there was one complication: Sinatra was still married to his longtime sweetheart Nancy Barbato. But that didn't stop Gardner or Sinatra from seeing each other. Uzarowski claimed Gardner's well publicized beauty proved too irresistible for the blue-eyed crooner.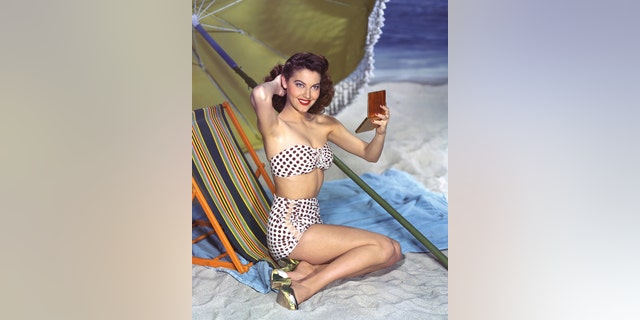 "He… had already been married to Nancy for many years and I think he was just really getting tired of that," he explained. "He didn't really want that anymore. He wanted to break away… So I think they were both ready for each other… they just really plunged, immersed themselves into this affair… not really caring what anyone thought… They just wanted to be with each other."
Sinatra may have still been married, but an insistent Gardner reportedly made the singer ask Nancy for a divorce. The mother of his three young children initially refused, but she eventually granted Sinatra a divorce in 1951. One week after his divorce was final, Sinatra married Gardner.
"I don't think [Frank] wanted to hurt Nancy," said Uzarowski. "But at the same time, I don't think he went out of his way to hide [the affair]. They did get into quite a lot of trouble with the public. There were angry letters, hate mail coming in every week to the studio.
"Frank's records were being burned. There was a huge backlash… it didn't hurt Ava's career too badly. Because she had this image of a man-eating femme fatale in movies. Her films actually became more successful. It did certainly hurt Frank's reputation. His records weren't selling at all. He was really hitting rock bottom."
Despite the scandal, which reportedly even brought the condemnation of the Roman Catholic Church, Gardner managed to captivate another Sinatra: youngest daughter Tina. Uzarowski and Bean had a two-hour conversation with the now 69-year-old about the bond she developed with her stepmother.
"She really liked Ava," said Uzarowski. "She could have had a very bad attitude towards Ava because she basically stole her father away from her mother. She could have been resentful. But there was none of that… Tina and Nancy were both very friendly with Ava."
There's one memory that Tina can still vividly recall.
"The first time she met Ava, when she was a little girl of 4 or 5, Ava got down on her knees so she [could] have eye contact with her," said Uzarowski. "And she really treated her with a lot of attention and a lot of warmth. That obviously really impressed her as a child. She still remembered that after all of these years."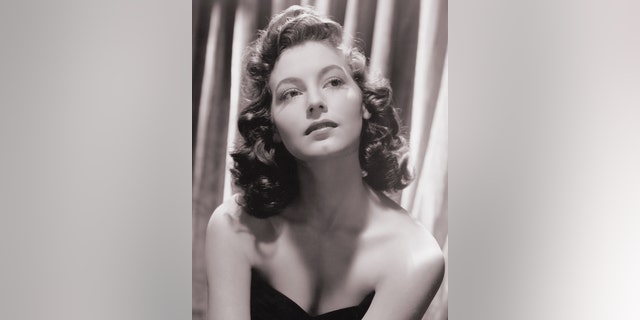 Still, Gardner and Sinatra wouldn't share a happily ever after. Their marriage was plagued by jealousy, fiery tempers and insecurity. They also publicly battled. The relationship was reportedly so tumultuous that Gardner had two abortions during their marriage, which she later publicly admitted.
"She always believed, and this is something she [later] wrote in her autobiography, that in order to have a family, she would have to make sure she had a very secure home and a secure marriage," explained Uzarowski. "She really didn't think she had that. So in her mind, bringing a child into the world would be unfair.
"She didn't think she had a future with Frank. She didn't think they had a stable enough environment to have a family. So as far as we know, that's why she did it… It was certainly a great tragedy to both of them. When Frank found out, he was broken hearted. And I think later on, Ava probably regretted it as well. It was a big tragedy for both of them."
According to Tina, Gardner later wondered what the couple could have done differently.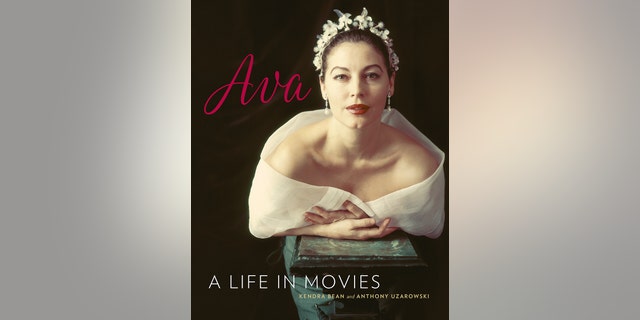 The marriage lasted for less than two years. In 1953, MGM announced their separation. Then in 1957, Gardner and Sinatra were divorced. However, they apparently never got over each other. There were even rumors of a possible reconciliation.
Gardner would move on and live a quiet life in London for more than 30 years, seeking salvation from the paparazzi. She never remarried.
One of Sinatra's biggest tragedies would come in 1990 when Gardner died at age 67 of pneumonia.
"[Tina] said it was such a huge blow to him," said Uzarowski. "She said he never got over it… It was such a huge shock to him. She was the love of his life, by all accounts. When she did pass away, he was devastated.
"Tina said the actual pain he experienced was so much more. He wouldn't share that with anyone because it was too personal… There was a story that Nancy said in another book that he just locked himself in a room for 24 hours… and wouldn't speak to anyone."
Tina also revealed Gardner would always hold a special place in Sinatra's heart.
"Ava gave Frank this medallion, a charm he wore for the rest of his life," said Uzarowski. "It was Saint Francis. Because Ava always called him Francis. It was a tiny picture of Saint Francis on one side and another of Ava on the other side. He always kept that."
Sinatra died in 1998 at age 82.