Ashton Kutcher reveals Thousand Oaks bar hosted his birthday party, urges Ivanka Trump to promote gun reform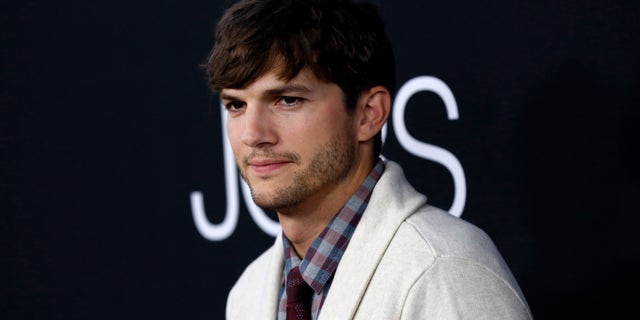 Ashton Kutcher revealed how the mass shooting at the Borderline bar in Thousand Oaks, Calif. on Thursday personally affected him.
The former "That's 70's Show" actor, who is married to actress Mila Kunis, explained on Twitter how he was impacted by the shooting, which took the lives of at least 12 people.
"My wife threw me a birthday party this year at the Borderline," Kutcher wore in a tweet. "Only reason we are alive is the shooter chose a different night. My heart goes out to the victims."
The actor also tweeted about advocating for stricter gun laws. He wrote, "I'll say it again… Gun Reform now! Politicians need to stop standing behind the dollar and Protect the people!"
But Kutcher didn't stop there. In a separate tweet, the 40-year-old went on to tag Ivanka Trump telling her that her brother-in-law attended Kutcher's party.
"your brother in law was at that birthday party. He could have just as easily been a victim. You go to synagogues you could be a victim! Talk to your dad! Plead with your dad! Let this be your legacy! Gun Reform now!"
The actor was seemingly referring to Joshua Kushner, the brother of Ivanka's husband Jared.
Kutcher also clarified that as someone who grew up hunting, and once worked in a gun club, he is not advocating to take people's guns away, but he is asking for stricter gun laws. He then added that the idea of arming more people to protect people made no sense.
"The BS rhetoric around arming more people to protect others is just that, BS! Armed people got killed last night! Gun Reform now!!!"
In addition to calling for gun reform, the actor also decided to use his platform to advocate for more mental health support and awareness.
"This isn't an either/or it's a both! Support mental health initiatives & support Gun Reform Now!!" he wrote. "My friend gave me a gun as a gift in the parking lot of the borderline on my birthday. I've never shot it. I don't think I ever will. [Love] to the families of the lost. Change is coming."