Ashley Graham gets candid on Miss Universe, being a sex symbol as a plus-size model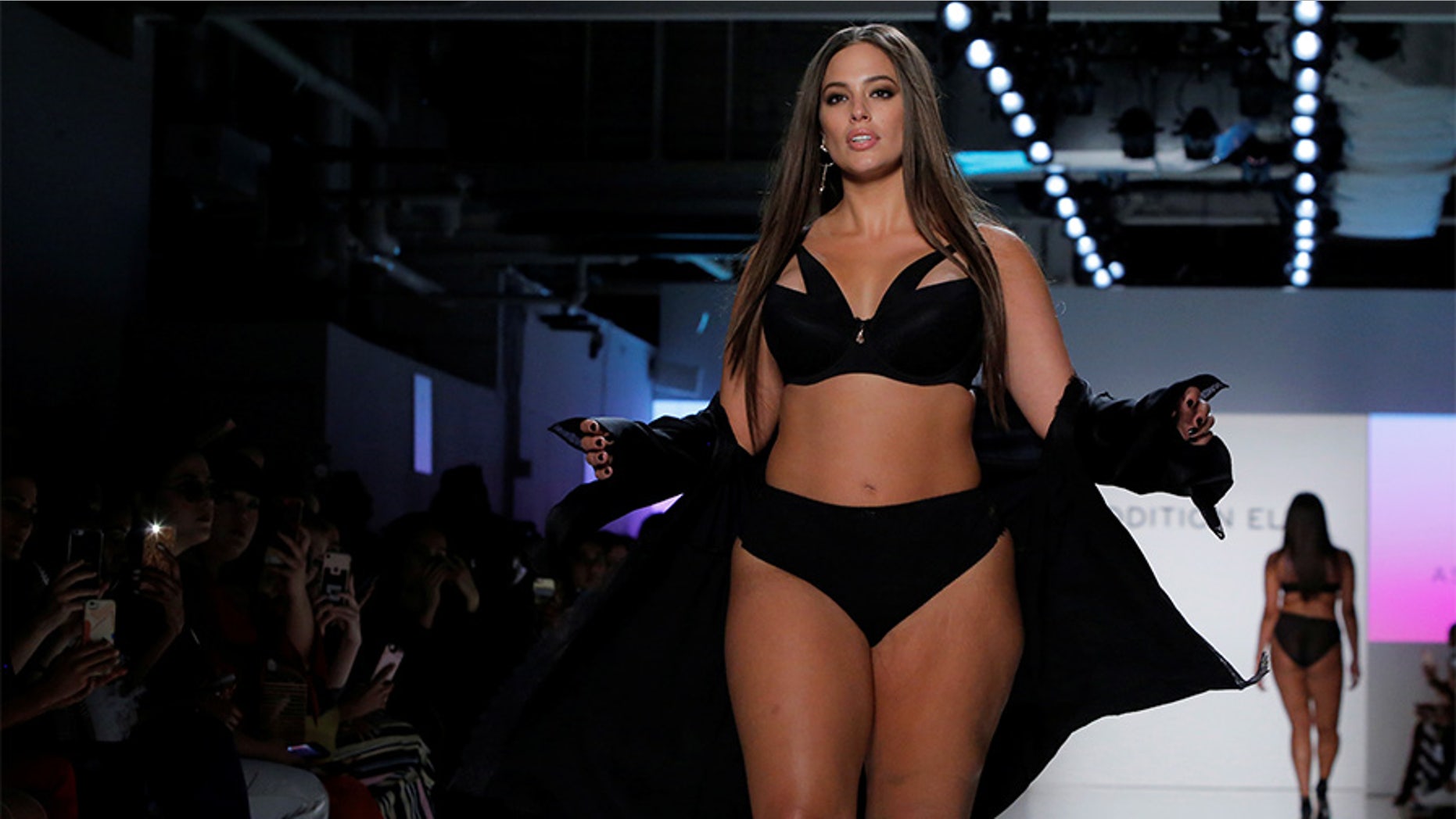 Ashley Graham made history in 2016 when she became the first plus-size model to grace the cover of the coveted Sports Illustrated swimsuit issue – and she's now hoping one major pageant will break barriers with curves.
The 30-year-old is gearing up to return as backstage host for the Miss Universe pageant, which is set to heat up Sin City this weekend after the Thanksgiving festivities. Nearly 100 women from across the globe will compete for the crown and the celebrated model will be rooting for all shapes and sizes to strut their stuff in front of millions.
Fox News spoke to Graham about participating in Miss Universe, being a sex symbol with a large female following and her most memorable encounter with a fan:
Fox News: What inspired you to return as backstage host for Miss Universe?
Ashley Graham: I think that it's really important that we continue to show diversity of all sizes, ethnicities, backgrounds and religion. So for me, I'm here to show diversity of size! Because not yet have we had a curvy girl in Miss Universe or even in the Miss USA pageant.
Fox News: Do you think we'll ever see a plus-size Miss Universe?
Graham: Yes! I really do think so. I think we're on the way. If you can see a curvy girl on the cover of Sports Illustrated or Vogue, then we can definitely see a curvy girl as Miss Universe.
Fox News: Some critics may feel watching a pageant of any kind may discourage girls because they don't look as seemingly perfect as the contestants. As someone who has been an important advocator of body positivity, what's your take on this?
Graham: I think we have to look beyond the exterior. I know that is one portion of the whole competition. But if you really start to pick apart and manipulate a woman because of how they look, then you're not really getting to the soul and the heart of who they are and how they can really be a voice and a face for the universe.
For me, this is a time where I am just giving encouragement to all the girls to be who they are, to remind them that they got here and they had a long road to get here and they worked very hard. And to remember to stay true to who they are.
Fox News: One of the things that comes with competing in a televised pageant is having people scrutinize everything you do online. How do you personally manage the scrutiny?
Graham: You know, if you really start to read all of the comments, and you let it sink in and into your soul, it will affect you and it really will hurt you. So I don't necessarily read all of the comments from social media. And I like to say, 'Hey haters!' Because at the end of the day, they are only on your social media page talking negatively to you because they don't feel great about themselves.
Fox News: Since you first appeared on the cover of Sports Illustrated and even Vogue, how has your relationship with your body changed over the years?
Graham: I think since my Vogue and Sports Illustrated covers, my relationship with my body hasn't changed. I think since I was a young girl in Nebraska to a girl who moved to New York at age 17, I had a lot of adjustment.
And then from the age of 17 to even 22-23 years old where I really had to figure out who I was, why I was a model, what my voice was, the message I wanted to get out to young women and men. I really had to come to a realization that my body is my body. I call the shots. Nobody else… gets to do that. I think that has been a very interesting road… I want other young people to know that they are not alone in their body journey.
Fox News: Where does your confidence come from?
Graham: I wish that confidence came in a little pill you take and then, boom, I'm confident! But it takes dedication. And it took me years to get to where I am. My mother was a huge role model for me who gave me lots of encouragement and she taught me what affirmations were. And when I talk to young girls, I ask them, 'Do you speak to yourself in the mirror?' 'Do you have conversations with yourself?' 'Do you speak well of yourself to yourself?'
And I think that if more people would change the way they talk about themselves – instead of calling themselves stupid or fat or ugly or not worthy of having that perfect job or that perfect success story they really want. Then they're not going to let themselves get to that point. But if you change your own words, you will change your destiny. And in changing my words about who I was, I changed my destiny and here I am today.
Fox News: Does it ever get tiresome to be recognized as a plus-size model, as opposed to just a model?
Graham: You know what? I know that my job right now is to educate people on why the word plus-size is divisive to women. So it doesn't get tiring to be called one. It just makes me want to talk more about it and to educate people on why we don't need to use descriptive words to announce women or to let people know who this woman is because the size of her hips.
Fox News: What are your thoughts on being a sex symbol who happens to have a huge female following?
Graham: I think it's fantastic! I think that women should definitely follow other women that they find sexy, that they find intelligent. You have different role models for different purposes. I think that's important. And I love all of my female followers. And my men followers, too. Hi! *laughs*
Fox News: What's one encounter you've had with a fan that really resonated with you?
Graham: I remember this one young girl who just cried in my arms for five minutes. She looked at me and we were the same age. She said, 'If you were around when I was in middle school, I would have maybe thought to love my body.
But not until now, when I saw you in a bikini and your cellulite and how you embraced it that I actually loved who I was.' And it hit me in my core because I thought this young woman didn't have the mother that I had, that had cellulite also, that said, 'Who cares? If you didn't have cellulite, you wouldn't belong in this family.' So I say [to everyone], you got cellulite? I have cellulite too. We're part of the same family.
Miss Universe airs live from Las Vegas on Sunday, November 26 on FOX.