Armie Hammer slammed for Stan Lee tweet criticizing celebrities' tributes
Armie Hammer received backlash after he criticized celebrities for their tributes to Stan Lee, who died Monday.
Hammer took to Twitter hours after Lee's death Monday to voice his frustration on stars who were remembering the legendary Marvel superheroes creator by posting a photo of themselves with 95-year-old. Those celebrity tributes included ones by Hugh Jackman, Robert Downey Jr., Chris Pratt and Kat Dennings.
"So touched by all of the celebrities posting pictures of themselves with Stan Lee... no better way to commemorate an absolute legend than putting up a picture of yourself," Hammer tweeted Monday after Lee's death was announced.
A reporter then tweeted at the "Call Me By Your Name" actor: "They... worked with him...?" to which Hammer responded, "Me.... too...?"
Hammer had worked with Lee in 2014 when he voiced the character Strong Arm in "Stan Lee's Mighty 7."
Twitter users slammed Hammer for criticizing how others grieved a person's death. Many people said the photos may have captured a good memory they had with Lee that they wanted to share publicly.
The actor, however, defended his stance.
"Maybe they're just remembering how it felt to meet him with those photos. That's how I would feel. I never got the chance," a woman wrote back to Hammer on Twitter.
"If Stan impacted your life (ie. All of our lives) with his work, post his work that touched you the most. Posting a selfie makes his death about you and how cool you felt taking a picture with him," he replied back.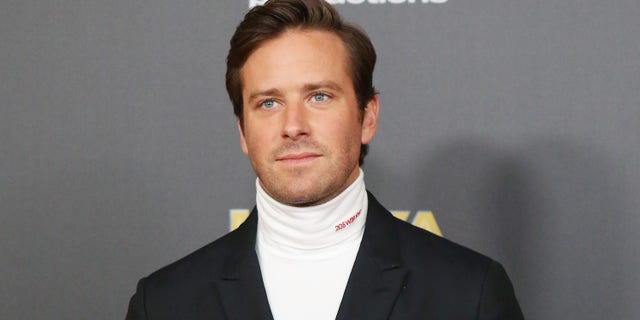 When a fan asked how people should commemorate a person when they die, Hammer said a selfie is not the correct response.
"If your answer is 'post a selfie' then I think we need a cultural revamp across the board," the actor tweeted.
STAN LEE'S FINAL SOCIAL MEDIA POSTS HONORS VETERANS DAY WHILE HIGHLIGHTING HIS WWII SERVICE
Hammer did approve of Mark Ruffalo's tribute to Lee. Ruffalo, who play the superhero the Hulk, tweeted a photo of the comic book mastermind standing in front of a Hulk figure.
"Sad, sad day. Rest In Power, Uncle Stan. You have made the world a better place through the power of modern mythology and your love of this messy business of being human...," the actor captioned the photo.
Hammer said the post was an "example that stood out and made me think his [Ruffalo's] post was actually about Stan."
Lee was taken to Ceders-Sinai Medical Center in Los Angeles and pronounced dead, an attorney for Lee's daughter, J.C. Lee, said. Lee had experienced several health issues throughout the past year including a battle with pneumonia as well as issues with his vision.
"We at Stan Lee's Lee POW! Entertainment are saddened by the loss of our friend and mentor Stan Lee, the father of pop culture. His passing today marks a devastating and painful moment in time, but the legacy of Stan Lee, through his creative genius and his universes of characters, will continue to reach the world of true believers for generations to come," Shane Duffy, CEO of Stan Lee's POW! Entertainment, said in a statement to Fox News.
Fox News' Tyler McCarthy contributed to this report.