Ariana Grande releases first song since Manchester bombing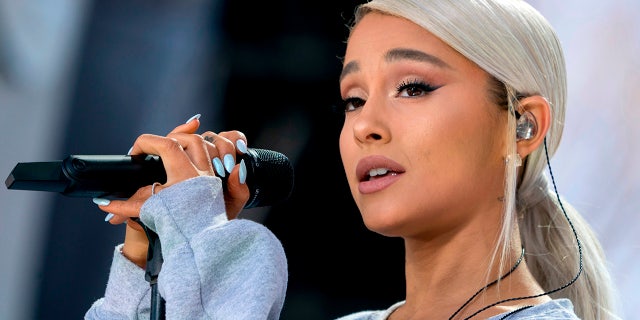 Ariana Grande released a new song Friday -- her first since the 2017 Manchester bombing at one of the singer's shows.
Grande's emotional song appears to detail the singer picking up the pieces since the terror attack that took place at the Manchester Arena last May.
"Right now I'm in a state of mind," Grande sings. "I wanna be in like all the time. Ain't got no tears left to cry. So I'm pickin' it up, I'm pickin' up."
The 24-year-old released a video for the single on her Instagram as well.
A suicide bomber killed 22 people, some of them children, and injured more than 500 at the arena during Grande's concert. At least 12 children under the age of 16 were among the injured.
The explosion occurred outside the venue as Grande's concert was coming to a close. Grande wasn't injured in the attack.
Grande suspended her Dangerous Woman Tour soon after the bombing. She made an appearance at the One Love Manchester charity concert weeks later.
The Associated Press contributed to this report.