Ariana Grande fires back at fan who called her 'dumb' for naming song after fiancé Pete Davidson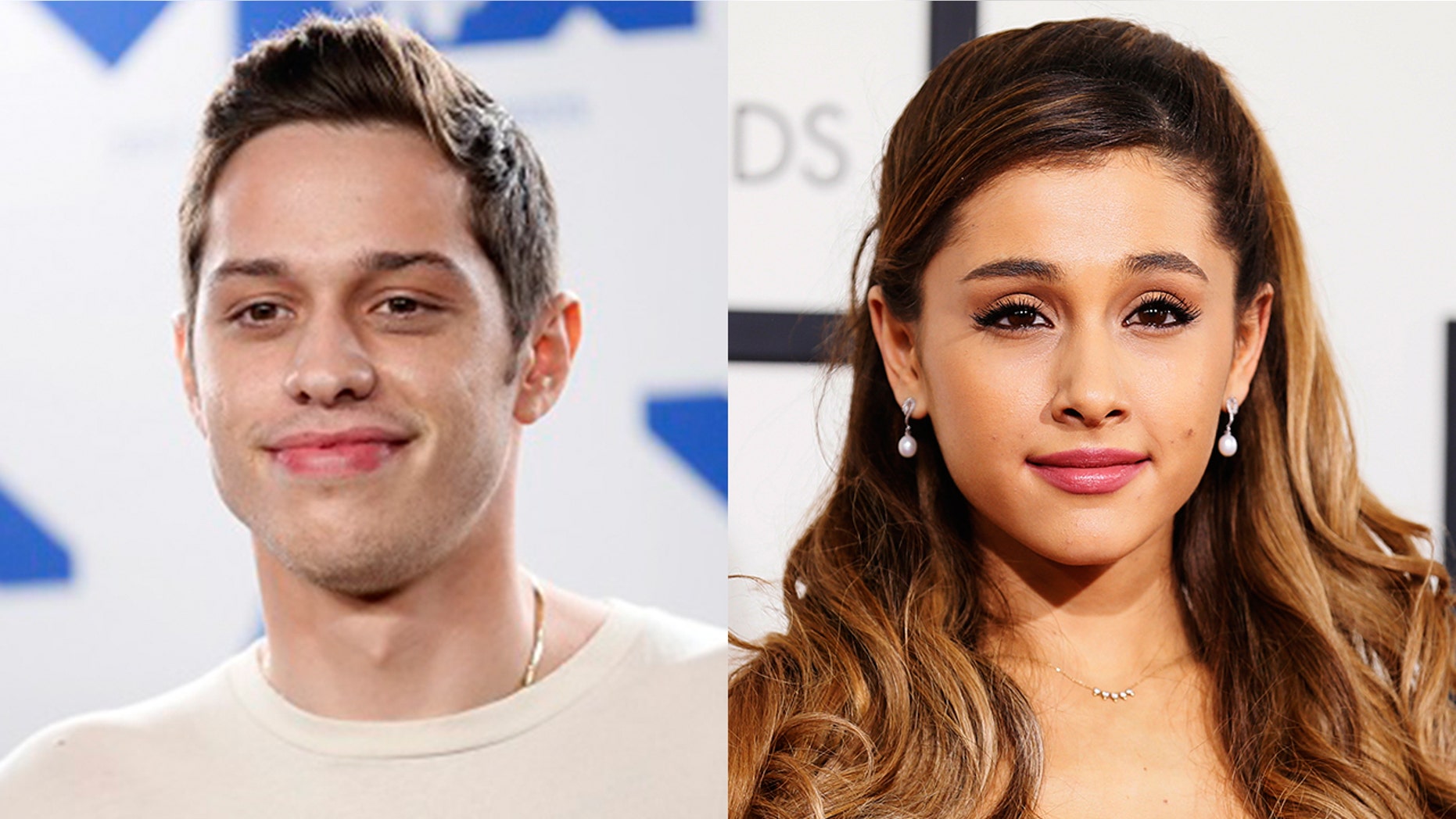 Ariana Grande refused to let an internet troll spoil a song on her upcoming album "Sweetener" inspired by beau Pete Davidson. The lovestruck singer gave fans a seconds-long preview on Instagram Sunday of a song she said was called "Pete."
"What song was the snippet Miss Grande," one woman asked.
"The one from today isss from an interlude ab pete," Grande replied. "'Pete.'"
The music tease came just a week after news broke that the pair, both 24, got engaged less than a month after their relationship went public. While some fans are thrilled for the couple, others are questioning whether the whirlwind romance will last.
ARIANA GRANDE'S FIANCE PETE DAVIDSON OPENS UP ABOUT ENGAGEMENT
"'Pete' girl we know you love him but are you dumb," one Twitter user wrote.
Grande clapped back with a simple "nah."
Another fan replied, "u really don't give a f--k do u sksksks?"
"Forreal. the truth is ☕️ i been the f--k thru it and life's too short to be cryptic n s--t about something as beautiful as this love I'm in. so ǝʇǝԀ it is," the singer replied in a tweet, which has since collected more than 12,000 likes.
ARIANA GRANDE HOPING FOR 'LONG-LASTING RELATIONSHIP' WITH FIANCE PETE DAVIDSON: SOURCE
"That's a v creative name," one Twitter user replied.
"Thank u 😇 i had other options but i liked this best," Grande said.
Close friends of the happy couple say they just clicked instantly.
"I guess they just had a super beyond natural connection right off the bat and have grown immensely close in an obviously super short time period," a source close to the "Dangerous Woman" singer told Fox News. "Neither of them were expecting this but they are both so over the moon and are hoping for a long-lasting loving relationship together."
Fox News' Julius Young contributed to this report.