Ariana Grande accused of copying Jean Paul Gaultier ad in 'God Is a Woman' music video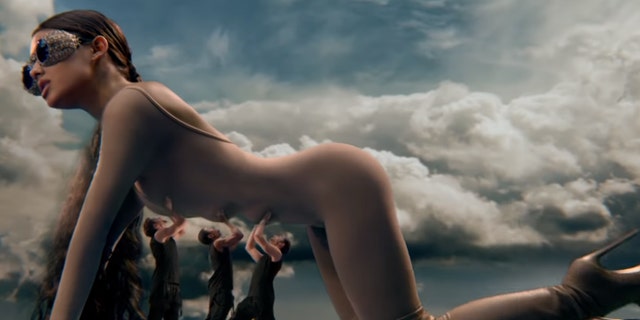 In Ariana Grande's world, God is a woman — and she wears Jean Paul Gaultier.
The popular anonymous Instagram account Diet Prada, which calls out copycat designs, pointed out that one of the scenes in Ariana Grande's new "God Is a Woman" music video bears a striking resemblance to an iconic ad by the French fashion designer.
In the video, the "Bed" singer appears larger than life, clad in a nude bodysuit with artificial teats from which three men suckle.
Similarly, the 1993 Gaultier campaign features model Ève Salvail baring her teeth at the camera while striking a similar pose in an identical bodysuit while surrounded by models fashioned as Roman gods.
"Is God a woman? More importantly, could she be a Jean Paul Gaultier woman?" Diet Prada wrote in the caption juxtaposing the two images. "@arianagrande is definitely making a strong case for it…or at least [the music video's director] @dave_meyers is a fan of this SS 1993 ad campaign lol."
While some followers interpreted the post as implying that the pop star pilfered this idea from the legendary designer, others were quick to point out that the entire video is actually one big homage to various works of art including Michelangelo's "The Creation of Adam," Rodin's "The Thinker" and Georgia O'Keefe's labial watercolors.
Another fan argued that both the video and the campaign are allusions to the story of Romulus and Remus, the mythological founders of Rome, and thus fair game for inspiration.
This story originally appeared in the New York Post.