Andie MacDowell returns to the runway at 60 for Paris Fashion Week
With fashion's supermodel revival in full swing, Andie MacDowell is the latest star to hit the runway after a long hiatus.
The actress, 60, was one of many celebrities to walk for L'Oréal Paris on a floating runway on the Seine on Sunday, joined by Eva Longoria, Elle Fanning, Winnie Harlow and more. The show's cast sported looks by French designers such as Isabel Marant, Giambattista Valli and Sonia Rykiel.
"I haven't walked a show in a long time," MacDowell, who moved to Paris at the age of 20 to start her modeling career, told Vogue.
"I grew up in a teeny-tiny town in South Carolina, so I wasn't exposed to anything like Paris," she said, recalling fittings with designers like Yves Saint Laurent. "This city is where I got my education and grew up in so many ways. Oh, and learned how to wear red lipstick."
MacDowell has a history with the city, but also with L'Oréal: She served as the face of the beauty empire for 30 years. "It's funny, because I had just found out I was pregnant when I [first] got my contract," she said.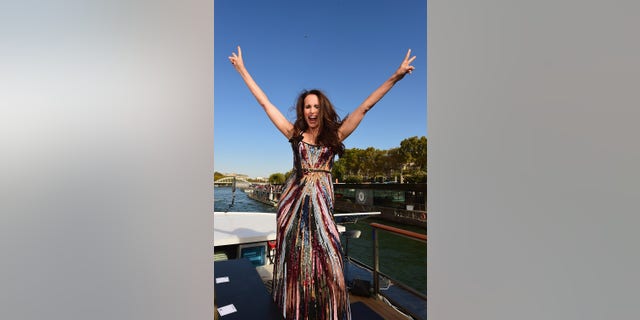 "It was a little scary, because I didn't know what their reaction would be when I told them, but they were fine with it. And I had a lot of respect for that, especially in 1985. I did a commercial at eight-months pregnant!"
After seeing Jane Fonda and Helen Mirren walk in the same show last year, MacDowell was inspired to rekindle her relationship with the company. "I'm in the process — and have been in the process — of aging," she explained. "And with L'Oréal, I've really been able to [spread the message] that there's no time limit on beauty."
This article originally appeared on Page Six.