Anderson Cooper confirms split from longtime boyfriend, reports say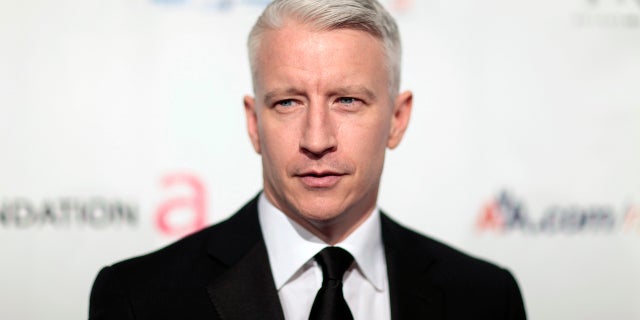 CNN's Anderson Cooper confirmed he and longtime boyfriend Benjamin Maisani split "some time ago," reports said Thursday.
The couple went public with their relationship in 2015, but it was unclear exactly when they broke up, the New York Daily News reported.
"We are still family to each other, and love each other very much," Cooper told People in a statement. "We remain the best of friends and will continue to share much of our lives together."
Cooper, 50, also did not elaborate on the reason behind their separation, but told the magazine in 2017 that his partner complained about how much time he spent traveling.
"I think he's annoyed that I travel so much but he also knows how much I like it. He's kind of used to it," he said of his former partner, a native of France. "He's pretty understanding that the job requires travel, and he's cool with that."
Cooper still appears to be living with Maisani, reported the Daily Mail, which broke the news.
Cooper also appears to have a new beau, having taken at least five trips to Dallas to spend time with Victor Lopez, a 33-year-old doctor, including one on the weekend after his New Year's Eve show on CNN, the report said.