Amy Winehouse's ex-husband in coma after drug and booze binge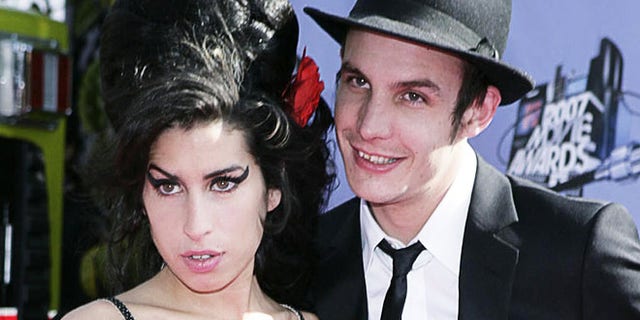 Amy Winehouse's ex-husband Blake Fielder-Civil was on a life-support machine last night after collapsing following a cocktail of drink and drugs, The Sun reports
Blake, 30, was found choking in bed after a booze session. Fielder-Civil — said to have also taken heroin — was rushed to hospital in Dewsbury, West Yorks, with multiple organ failure.
Fielder-Civil's partner told of her anguish last night as he lay in a coma.
Sarah Aspin, mother of Fielder-Civil's 15-month-old son, has been at his bedside every day since his collapse.
She sobbed: "The doctors say they don't know the prognosis. They said they put him in a coma to help him and due to infection.
"I'm praying he'll survive, but I'm having to prepare myself that he may never wake up."
Fielder-Civil, 30, who has long battled heroin addiction — was rushed to intensive care days after the first anniversary of ex-wife Amy Winehouse's death from accidental alcoholic poisoning at just 27.