Amy Fisher Becoming Porn Star, Making Eight Films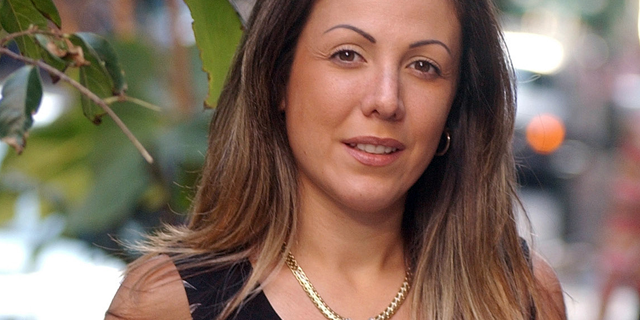 Three years after Amy Fisher swore she was releasing only one sex tape, the "Long Island Lolita" is on TV tomorrow talking for the first time about becoming a full-time porn star.
"People liked what they saw, and she needed to make a living," sources told The Post about her appearance on Maury Povich's show, which was taped earlier this month,
The 36-year-old mother of three appears on "Maury" in a tight-fitting white dress to talk about a deal she has made this summer for eight XXX films.
The first is set for release this week.
"I'm not going to be a porn star," Fisher pledged to Maury in 2007 after a private sex tape with husband Lou Bellera -- who leaked the tape -- sold a Paris Hilton-esque 200,000 copies.
On tomorrow's show, she apologizes for going back on her word.
Hubby Bellera, who also appears on the show, says he has no problem his wife's new career. "I'm better than him," Bellera bragged of Fisher's co-star.
As far as Fisher's ex-lover Joey Buttafuoco, the pair still keep in touch.
"He is doing wonderful, staying out of the spotlight," she says.
Go to NYPost.com for more gossip and entertainment news.