'American Idol' Recap: Steven Tyler Is the Show's New Star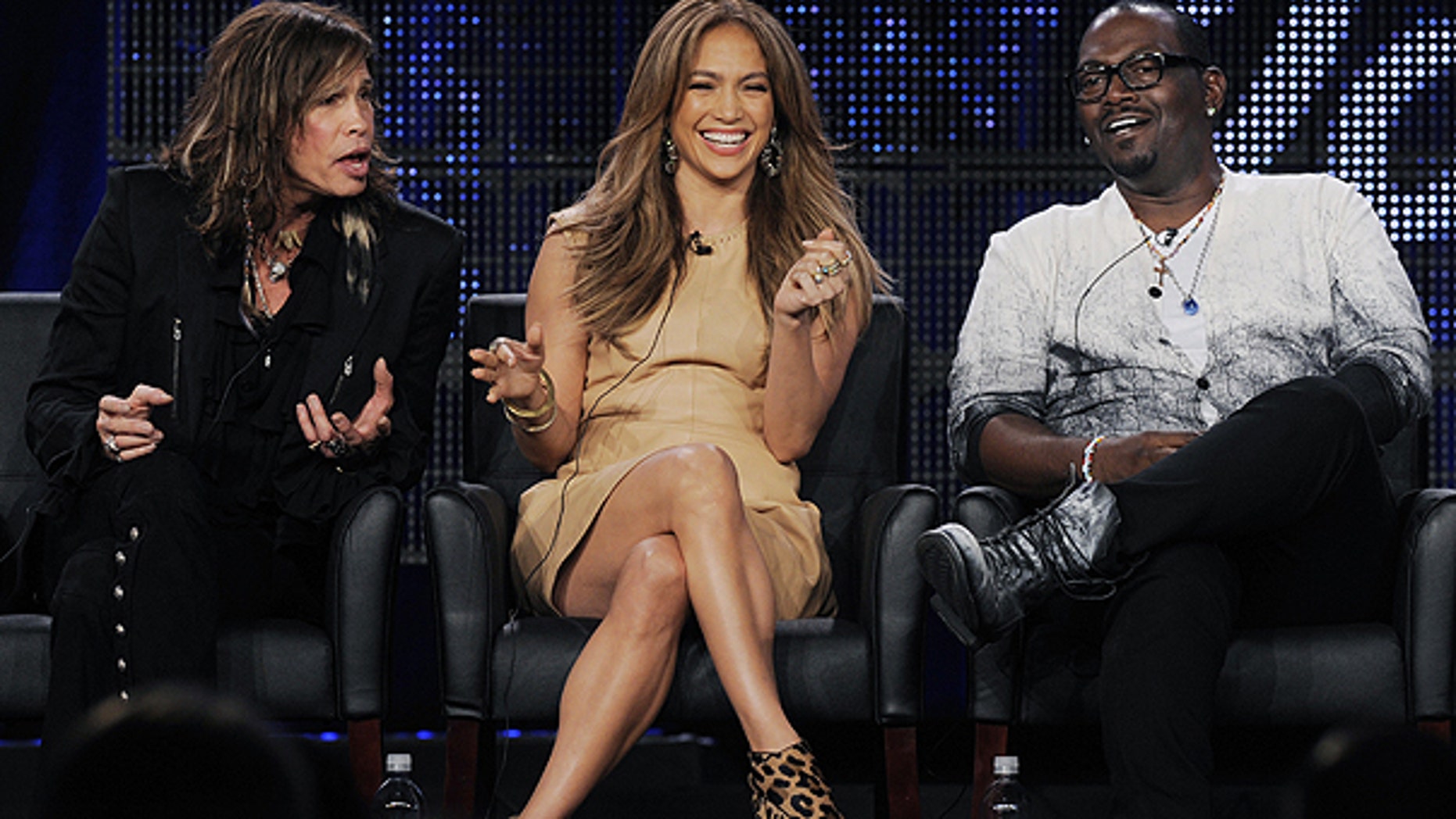 It's official -- you can't not love Steven Tyler.
The Aerosmith frontman is more Paula Abdul loopy than Simon Cowell cranky, but he's always the life of the party.
Here's a sampling of some of his best lines from Wednesday night's "American Idol" auditions in Milwaukee:
-- "Slap that baby on the a-- and call me Christmas."
-- "I love your get-up" (to a contestant with an awful midriff).
--"Well, hellfire, save matches, f--- a duck, and see what hatches" (we thought that line was from last week, but who's keeping track?).
--After Randy said a talented contestant had "all of the isms," Tyler jumped in with, "And none of the 'wasms.'" Clever!
He does have his WTH moments, though. For example, at one point he proclaimed, "I feel like I'm on a jungle gym -- I feel great." Huh?
POLL: Judge Steven Tyler — love him or loathe him?
Tyler is rarely "mean," but luckily, he didn't really have to be in Danny Gokey's native city. Who knew that so much talent comes from Milwaukee?
Beyond the dentist with the giant toothbrush, the Civil War re-enactor and the Green Bay Packers fanatic who sang an opera version of Justin Bieber's "Baby," there were quite a few standouts on Wednesday night.
Such as 16-year-old Scotty McCreery (the guy with the really deep voice); 25-year-old Naima Adedapo, who cleans toilets at music festivals while dreaming of being on stage; handsome 27-year-old Jerome Bell, who has "hot crazy vocals" to match his killer personal style; adorable 15-year-old Thia Megia, who gave Adele a run for her money with "Chasing Pavements" and J-Lo's "favorite," 22-year-old Scott Dangerfield.
Go behind-the-scenes at the "Idol" auditions.
As for 22-year-old Molly DeWolf Swensen, we're still not sure if she was a highlight or a low point. The blonde, leggy Ann Coulter lookalike just graduated from Harvard, and is currently serving as a White House intern. So what the heck is she doing on "American Idol," you ask?
Turns out, she can sing, too, which kind of makes us hate her a little bit. But she makes up for it with this comment:
"I'm in love with the President -- not in a Monica Lewinsky-Bill Clinton kind of way. It's platonic."
Hilarious! But we still understand why Randy decided to punch her in the face.
On a somber note, it's only been on for a week, but "Idol" has already managed to make us cry. The evening's final contestant, 26-year-old Chris Medina, revealed how he was all set to marry his young, beautiful girlfriend of eight years when an accident gave her a traumatic brain injury.
Medina decided to stand by his fiancée in sickness and health, and guess what? He can sing, too. After Medina earned his ticket to Hollywood, the judges asked to meet Juliana, and they were so sweet to her -- especially Tyler.
"That's why he sings so good -- because he sings to you," he said, giving her a kiss.
Tyler might just be our idol now, too.
--Jennifer D'Angelo Friedman, PopNews Wire