Amber Tamblyn says she believes Charlyne Yi, who claims Tamblyn's husband David Cross made racist comments
"I believe her."
That's what Amber Tamblyn revealed Thursday on Twitter after reaching out to actress Charlyne Yi, who accused Tamblyn's husband David Cross of making racist comments years ago.
Tamblyn, 34, has been married to Cross, 53, since 2012.
The controversy began when Yi wrote a series of tweets Monday about the first time she met the comedian 10 years ago:
Cross posted a lengthy note on Twitter in response to the allegations Wednesday. While Cross claimed he didn't remember the exchange, he did apologize for offending Yi.
"I would never intentionally hurt someone like that," he explained. "I do not remember doing this when I met her. I do remember meeting her though. She was the then girlfriend of a good friend of mine and we were about to start working on a movie together. I am NOT accusing Charlene [sic] of lying and I'm truly sorry if I hurt her, it was never my intention to do that."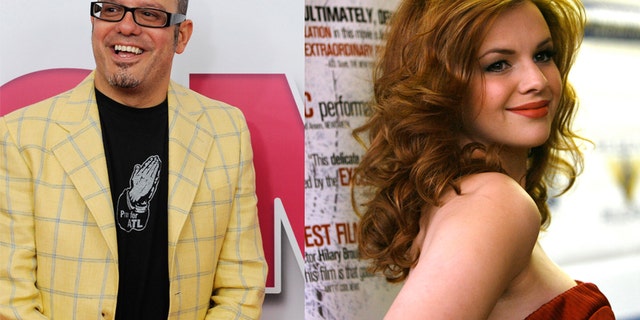 Cross also thought he was portraying a Southern "redneck character" in a joking matter.
"I have NEVER said 'ching chong, ching chong' unless I was doing some a-----e redneck racist character," he added.
Tamblyn previously supported her husband when a Twitter user reached out to her about the allegations.
While Yi, 31, hasn't commented on her meeting with Tamblyn, the comedienne did hint she felt more at ease after going public with her encounter.