Alyssa Milano 'loves' her C-Section scar: 'It's where my babies came from'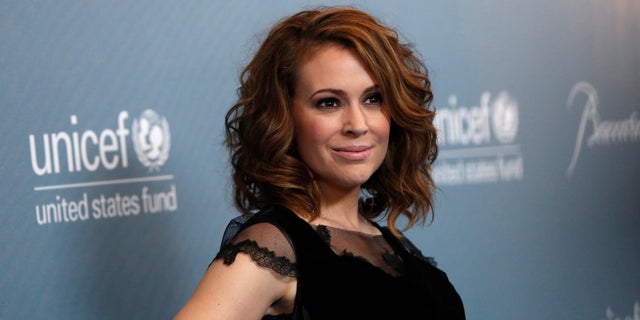 Alyssa Milano is getting real about her post-baby body.
The 43-year-old actress opened up about all things motherhood during her appearance on the Today show on Friday, revealing just how hard the job can be.
WATCH: EXCLUSIVE: Alyssa Milano Reveals Her Exact Post-Baby Weight -- and We Love Her for It
"It's a really, really hard job," she shared. "I think if more women were honest about that, it would help. People would be able to commiserate more. I think people need to talk about how, not only hard, but terrifying it is."
"Be kind to yourself. And remember what your body is put on this earth to do, which is nurture, feed, take care of a child,"she added. "Everything else is sort of irrelevant."
The "everything else" Milano is referring to is women's post-baby bodies.
"I do believe that the weight does come off in the right time. I really do," the mother of two said. "When I gave birth both times, I didn't rush myself to lose the weight, but eventually it did come off. Sometimes it's hard work, but to me, it took such a backseat to being a new mother and what that meant, and how special and physically demanding that was alone."
WATCH: Alyssa Milano Fights With Wendy Williams Over Breastfeeding: I'd Feed My Baby Right Here on Your Show
Milano is taking her own advice, embracing her new body -- C-section scars and all.
"I love my C-section scar, because it's where my babies came from," she revealed.
Motherhood has definitely become one of Milano's favorite topics. Earlier this year, the former "Charmed" star couldn't stop gushing about how her son Milo, 5, and daughter Elizabella, 2, have positively impacted her career.
"[Motherhood] does put everything else in perspective in a powerful way, and gives you the confidence to do other things," she told ET. "You almost become, even though you may not be focusing on your career, you become more confident all around so you're able to make more risks in your career."
RELATED: Alyssa Milano Shares Beautiful Sibling Moment Between Her Kids That Actually Leaves Her Speechless