Alyssa Milano attends Kavanaugh, Ford hearing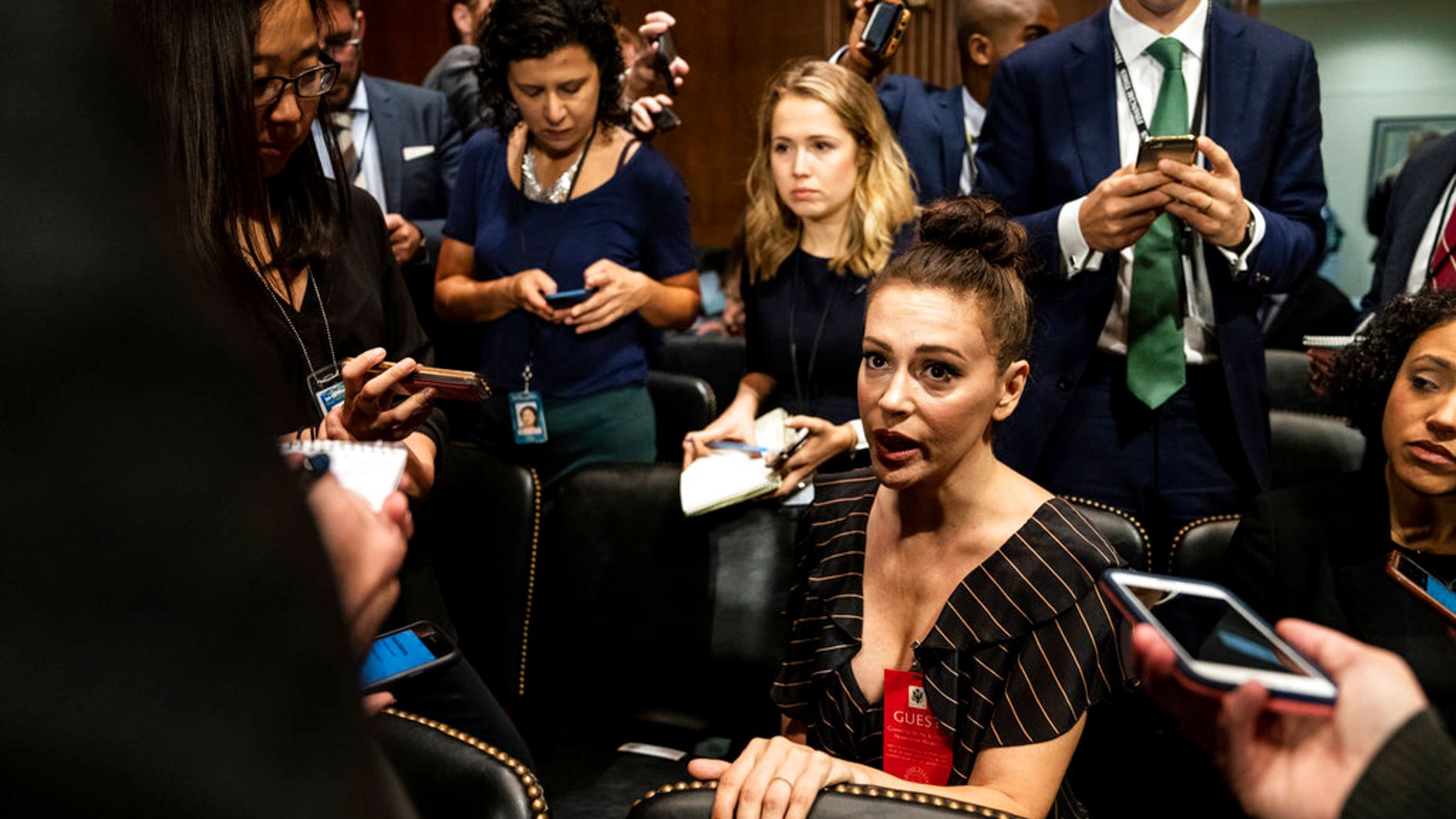 Alyssa Milano attended Thursday's hearing in Capitol Hill, where Supreme Court nominee Brett Kavanaugh and his accuser, Christine Blasey Ford, testified before the Senate Judiciary Committee.
The 45-year-old actress told reporters on Capitol Hill she was attending the hearing as a guest of Sen. Dianne Feinstein, D-Calif. She traveled from her California home to Washington, D.C. to support Dr. Ford, who has accused the judge of sexually assaulting her in the early 1980s.
"I'm here because I feel any man's misogyny shouldn't supersede humanity," the "Charmed" actress said. "...I felt like I needed to be here to show solidarity and my support to Ford for this day that surely will be incredibly difficult for her."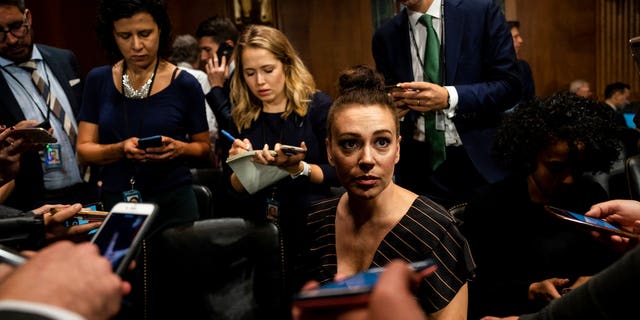 Milano also explained to reporters why it was "important" for her to be at the hearing.
"It took me a very long time as a survivor to come to terms with and be public with my own abuse and assault," she shared. "And I know how hard it is. And I know what she's had to go through to be here and present and answer those questions."
She continued: "And I think a lot of women throughout the country and the world understand the idea of not wanting to talk about it, wanting to make it go away, not wanting to deal with it, and putting it out of our heads and minds, so it was important for me to support her and to support survivors everywhere."
KAVANAUGH, FORD HEARING LIVE BLOG: SUPREME COURT NOMINEE AND PROFESSOR TESTIFY ON SEXUAL ASSAULT ACCUSATIONS
Milano, a prominent activist for the #MeToo movement, said the 1991 confirmation hearings for now-Supreme Court Justice Clarence Thomas built her a foundation for understanding sexual harassment. Thomas was accused of sexual harassment by professor Anita Hill, who also testified before a Senate committee back then.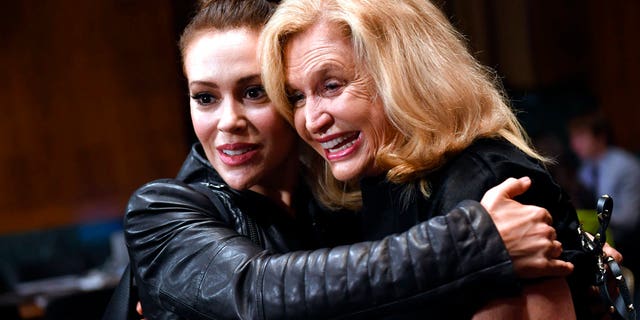 "I remember that was a horrible situation…it was so much a part of our daily discussion," Milano said.
Milano believes Thursday's hearing could have more impact than the 1991 hearing with Hill.
"I think we're in a different time. I think women are standing together in solidarity, more so than we were in '91 and I think women throughout the country are not going to let it be what it was," she said.
Dr. Ford, 51, claims that while they were teenagers, Kavanaugh pinned her to a bed, attempted to forcibly remove her clothes and held his hand over her mouth to prevent her from screaming.
In her opening statement on Thursday, Ford said the alleged incident "has had the most lasting impact on my life."
KAVANAUGH CONFIRMATION DERAILED BY SEXUAL MISCONDUCT ALLEGATIONS: A LIST OF HIS ACCUSERS
Milano, along with other celebrities, have been vocal about their support for Ford. Milano criticized President Trump when he questioned why Ford never filed a police report after the alleged sexual assault.
"I was sexually assaulted twice. Once when I was a teenager. I never filed a police report and it took me 30 years to tell my parents," the actress tweeted last Friday. "If any survivor of sexual assault would like to add to this please do so in the replies. #MeToo"
Milano said Thursday she has reached out to Ford's counsel through email to see if the professor wanted to "speak or have coffee."
Kavanaugh has vehemently denied the allegations and has said he wanted to testify to clear his name ever since the accusation came to light. He told Fox News' Martha MacCallum that he wants a "fair process" where he can defend his integrity.
Fox News' Chad Pergram and Kaitlyn Schallhorn contributed to this report.