Alfonso Cuarón Reportedly In Talks To Direct 'Harry Potter' Spin-Offs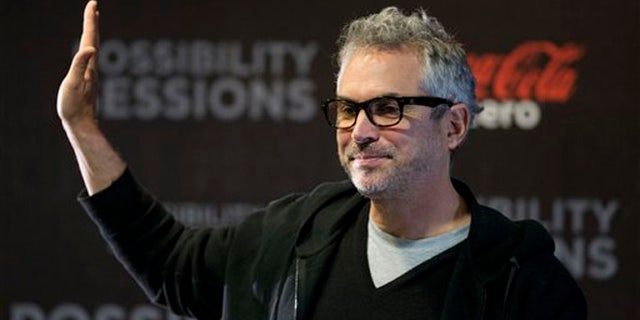 Oscar-winning director Alfonso Cuarón might be heading back to the world of "Harry Potter."
The Mexican director is reportedly in talks to return for J.K. Rowling's new fantasy epic "Fantastic Beasts and Where To Find Them."
The speculation comes after former editor-in-chief of Deadline, Nikki Finke, tweeted Monday that the "Gravity" director was "deep in talks" to direct the new film, The Guardian reported.
"Fantastic Beasts and Where to Find Them" is the first in a trilogy set 70 years before the events at Hogwarts School of Witchcraft and Wizardry depicted in Rowling's best-selling books.
The British author is writing the screenplay – her first – for the debut installment.
Cuarón, who recently made headlines for calling out Mexican President Enrique Peña Nieto on the country's energy reform, previously directed 2004's "Harry Potter and the Prisoner of Azkaban," which is widely considered one of the best films in the saga.
Warner Bros and Rowling revealed last September that the new films would feature adventurer Newt Scamander. The film's title comes from the first-year textbook Harry Potter uses in the first movie.
"Fantastic Beasts" is due in theaters in November 2016.
Follow us on twitter.com/foxnewslatino
Like us at facebook.com/foxnewslatino