Alfonso Cuarón-Directed 'Gravity' Being Sued By 'Rizzoli & Isles' Author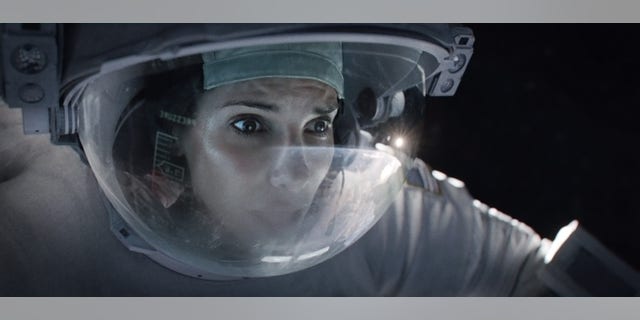 Best-selling author Tess Gerritsen has claimed that Warner Bros' Oscar-winning film "Gravity" is at least partly based on one of her books – also called "Gravity" – and she wants her cut of the pie.
Gerritsen, author of books TNT's flagship drama "Rizzoli & Isles" is based on, filed a lawsuit against the studio, claiming it owes her 2.5 percent of the Alfonso Cuarón- directed film's net profit, according to Deadline.
Notably, the prolific author is not suing Warner Bros. for copyright infringement — the studio's New Line unit and a subsidiary bought the film rights to her novel "Gravity" in 1999. Instead, Gerritsen is accusing them of breach of contract by failing to release the film without a "based upon" credit.
This denied her a good chuck of change from the film's profits.
A rep for Warner Bros. has declined to comment on the lawsuit, which also claimed that the 1999 sale of the rights to her novel guaranteed her a credit, both on screen and in advertising; a production bonus of $500,000; and a fee of 2.5 percent of net proceeds from ticket sales, DVD sales and TV reruns.
Cuarón and his son Jonas Cuarón are credited as screenwriters for "Gravity," which has taken more than $716 million at the box office.
Aside from sharing the same name, the movie and the novel are set in space with a female astronaut who is fighting for her life after becoming stranded along after a series of technical problems. Initially Gerritsen dismissed the similarities between the book and film.
The author's lawyer, Glen L. Kulik, said in an interview that other ties between the two also caused them to believe Cuarón based the screenplay on the book.
Follow us on twitter.com/foxnewslatino
Like us at facebook.com/foxnewslatino