Alec Baldwin says he'll 'never' tweet again, hopes to interview Edward Snowden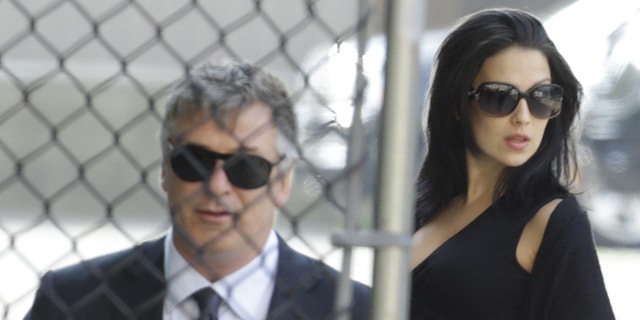 Following his recent vulgar Twitter outrage directed towards a reporter who accused his wife of using the social media site during James Gandolfini's funeral, Alec Baldwin now declares he is done with Twitter for good.
In an interview with Vanity Fair, the former "30 Rock" actor pronounces his intention to never use Twitter again, as he talks about Gandolfini and Edward Snowden.
PICS: Actors Who Almost Got the Part
"Never. No," Baldwin responded when asked by Vanity Fair if he intended to reactivate his Twitter account in the future.
"I went to Jimmy Gandolfini's funeral, and when I was there I realized Jimmy Gandolfini didn't have Twitter. Jimmy Gandolfini was so beloved as a person, and he was so admired as an actor, and he didn't give a f*** about social media," the 55-year-old actor added.
RELATED: Gandolfini's Co-Stars & Peers React to His Death
"I really learned a lesson at the funeral. I said to myself, 'This is all a waste of time.' Meaning it's fun sometimes, but less and less, and less. It's just another chink in your armor for people to come and kill you. I stopped and said to myself, 'I'm going to try where I just don't do this anymore.'"
In the same interview, the actor then talks about NSA leaker Edward Snowden and says he wants to speak with him.

"I want to try to interview him for my podcast on WNYC. I'm pressing all the buttons I have in London with friends of mine who know [Julian] Assange. I'm going to fly to Russia and try to interview Snowden."
RELATED: Alec Baldwin Says He Was 'Baited' By Photographer
The fractious actor also reveals a dream of his in which he would retire acting soon enough so that his budding baby daughter would never know that he was an actor. An implication that he'll soon quit acting? Hypothetically, yes, he says.
"I'd love to if I could, yeah," Baldwin responded when asked if he planned to quit. "That would be the greatest thing in the world."
He continues, "...I would love to. If I could find something else to do."