Alec Baldwin being investigated for possible hate crime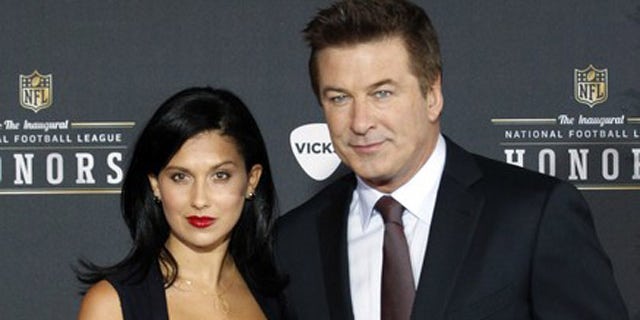 NEW YORK – Alec Baldwin's latest squabble with the media may have him in some serious hot water.
An NYPD rep told FOX 411 the 54-year-old actor is being investigated following an altercation he allegedly got into with a New York Post photographer.
"Our hate crimes task force is reviewing the case," the rep said.
The Post reported the incident on Monday, in an article that detailed their staff's side of the story.
The story claims reporter Tara Palmeri and photographer G.N. Miller approached Baldwin outside of his East Village residence in an attempt to get a comment from the actor about reports his pregnant wife, Hilaria Thomas, is being sued.
The duo said they encountered an angry Baldwin who told Palmeri "I want you to choke to death" and fired a racial slur at Miller, who is African American.
Miller, who is a retired NYPD detective, told police the actor called him a "coon," a "drug dealer" and a "crackhead," according to The Post.
According to The New York Post, Palmeri gave police an audio recording of the heated moment with Baldwin.
Baldwin and his spokesman denied the allegations to a reporter with NBC's TODAY show.
"This is completely false," Baldwin's spokesman Matthew Hiltzik said of the alleged racial slur.
"The claim of racist remarks is one of the most outrageous things I've heard in my life," Baldwin said.
Balwin's former "30 Rock" co-star Tracy Morgan is calling for the actor to apologize if he used the derogatory term.
"If he calls somebody a coon he should apologize," Morgan said in a radio interview with KISS 95.1.
"There's no excuse for that. You're in your 50s," he added, but he noted he was not certain Baldwin used the slur. "He should apologize IF he did it."
The division of the NYPD investigating Baldwin focuses on bias-related crimes. An act is considered a hate crime when the victim is targeted because of his or her race, religion, age, national origin, ethnicity, gender, disability, or sexual orientation, the New York's hate crime law notes.
The "30 Rock" actor initially posted a series of tweets about the incident but has since deleted them. He has, however, left up links he posted to various articles by the website Gothamist, in which he denies uttering the racial slur.
"If you want to put words in my mouth...I've certainly had my moments," the actor told the website. "But this is not one of them. I don't think I've ever uttered a racial epithet to someone in my lifetime."
Baldwin most recently starred as Jack Donaghy on the series "30 Rock." After seven seasons, the show aired its final episode on Jan. 31, 2013. The actor currently hosts two radio shows for the public radio station WNYC, "Here's The Thing" and "New York Philharmonic This Week."
WNYC did not immediately return FOX 411's request for comment.