Aggressive Paparazzi Force George Clooney to Sell Italian Villa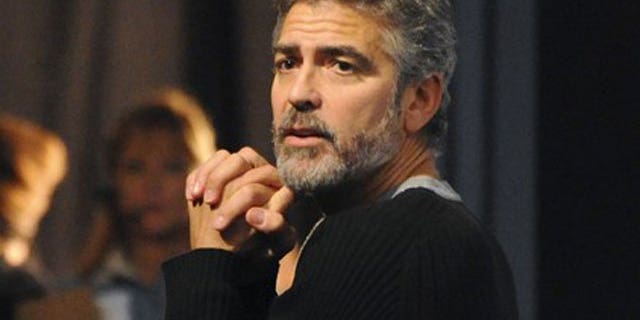 NEWYou can now listen to Fox News articles!
The actor George Clooney is reported to be selling his villa on Lake Como because of harassment by paparazzi, a move which highlights the growing row over the invasion of celebrities' private lives.
Potential buyers of the Villa Oleandra at Laglio on Lake Como, which Clooney bought in 2002 for a reported $10 million (£6.5 million), include the footballer David Beckham, who is currently playing for AC Milan, and the Russian vodka and banking tycoon Tariko Roustam.
Beckham and his wife Victoria are said to have "fallen in love" with the villa while staying with Clooney last Spring, with the football star later telling team mates it was "quiet and peaceful and not far from Milan". The villa complex includes a botanical garden, tennis courts and an annex.
Clooney was made an honorary citizen of Laglio in 2004. However his girlfriend Elisabetta Canalis, a former Italian showgirl and television hostess, was reported to be "furious and exasperated" last summer when the villa was staked out by paparazzi who she said had "made our life Hell".
The couple were particularly angry when photographers climbed over the villa wall and took photos of an underage girl while she was changing clothes in one of his guest rooms, as well as photos of Clooney and Ms Canalis. Clooney said at the time he would sue two magazines which published the photos, as well as the photographer.
"I don't know about the law in the United States, but in Italy it's illegal for photographers to climb over my wall and to take long lens pictures of a 13-year-old girl in her bedroom," he said. "I draw the line of privacy at that." Italian law forbids trespass and the publication of photographs of minors. It allows the photographing of celebrities in public places but not long lens pictures of them in private.
FULL STORY: Click here to read the full report from the Times of London.