George Clooney Discusses Darfur With Obama, Biden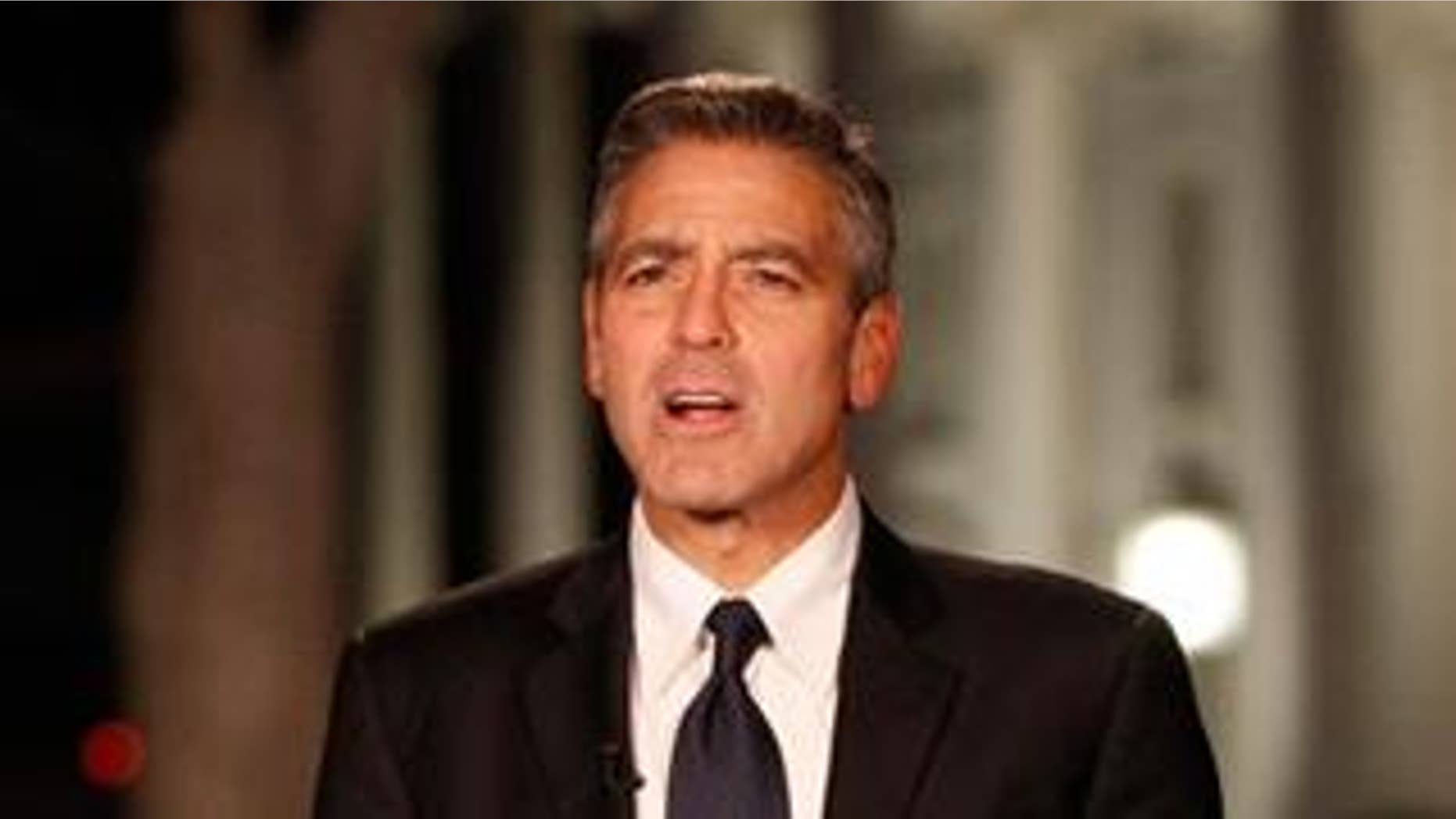 Hollywood powerhouse George Clooney had some high-level meetings Monday, but not with movie execs.
Clooney met with President Obama and Vice President Biden in separate, one-on-one White House sessions about a topic near and dear to his heart; the humanitarian crisis in Darfur, Sudan.
Fresh from his meeting with Biden, and while reading from his notes, Clooney told reporters at the White House that he asked the administration to appoint a "high-profile full-time envoy" to Darfur, reporting directly to the White House.
The response?
Clooney says they told him they would do just that. However, first they said it was necessary to create a full foreign policy agenda on the troubled region. Clooney said if an envoy position of that stature was created, it would be a huge policy step.
He said the White House made clear to him, and wanted him to share the news, that the situation in Darfur is high on the administration's agenda. He says they assured him that Darfur is "one of a small, handful of foreign policy reviews being undertaken at the senior-most level" which is something Clooney desperately wants.
"It's not about government money or government troops; it's about involvement and diplomacy ... I think that the truth is what has to happen is we have to begin to isolate the government of Khartoum. We have to make it known that the actions of this government are not acceptable," said Clooney.
The actor recently returned from a trip to Darfur and Chad, in which he saw the tenuous hold some in the region have on a normal life. Though it's something that clearly moves him, he is realistic about the future.
"It's a longer (sic) process. I wish it wasn't. When you are standing on the ground in Chad or in Darfur and you see the tragedy that's going on, you actually hope that someone would come in and fix it immediately. Unfortunately, that's not the way it works," said Clooney.
To highlight his concerns, Clooney said he brought with him 250,000 postcards signed by people across the country who want the administration to take a stand in ending the crisis in Darfur.