Advertiser Ditches Perez Hilton After Blogger Posts Up-the-Skirt Photograph of Miley Cyrus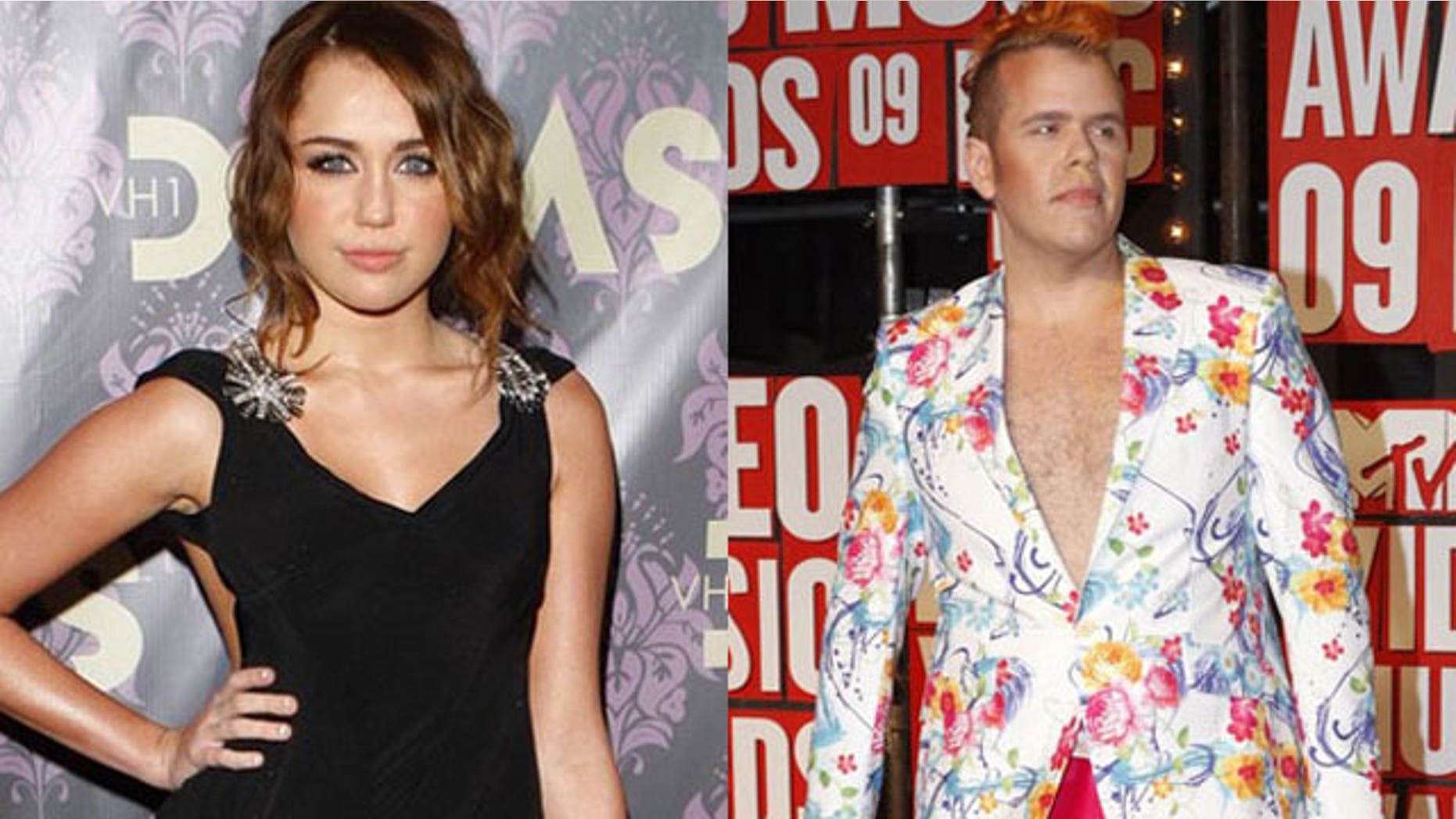 LOS ANGELES – Gossip blogger Perez Hilton issued a warning to readers not to click for a photo of 17-year-old singer Miley Cyrus if they were "easily offended."
The link was to an uncensored, up-the-skirt photograph of Cyrus stepping out of a car, seemingly without underwear.
While it was one thing for media outlets to publish pics of Paris Hilton and Britney Spears partying without panties a few years ago, the situation involving Cyrus is quite different, given that she is still a minor.
The posting has consequently prompted many to question if the 32-year-old self-titled "Queen of Media" could face charges pertaining to the distribution of child pornography, and has led to one high-profile advertiser to drop its ads from the site.
Child pornography is defined under United States law as the visual depiction of minor children under the age of 18 engaging in sex acts. The definition also covers photographs or depictions of children's genitalia, with a conviction on a state or federal level potentially resulting in a maximum 15 year imprisonment and a lifetime registration as a sex offender.
Nonetheless, Santa Monica Criminal Defense Attorney Steve Cron said that it is unlikely that Hilton would even be charged over the incident, let alone be served the maximum penalty. For the issue to be taken any further, prosecutors would need to launch an inquest through the local District Attorney or US Attorney's office, or Cyrus would have to report it to a police agency.
An insider at the FBI bureau in Los Angeles told Pop Tarts that they had received several press inquiries concerning to the incident, but no reports or investigations were underway.
A rep for Cyrus did not respond for comment.
An unapologetic Hilton responded to the controversy with a tongue-in-cheek video post on Tuesday, claiming that while he likes to be "controversial," he "doesn't want to go to jail." He said Miley was "clearly wearing underwear" and the reason he linked to the photo was not because she was without panties, but because he thought she was exiting the car in a very "un-ladylike manner." Hilton then posted another picture of Cyrus from the same paparazzi set, saying it was proof that she was, in fact, donning appropriate covering.
But if Hilton did nothing wrong, why did he promptly remove the post and delete it from the server?
Hilton did not respond to requests for comment.
Pop Tarts has also been told that the photograph is no longer available for purchase from the agency that obtained it .
"While Perez's Twitter pic has been removed since the public uproar, more photos (taken from the same event) show Miley trying her best to cover up with her tight white dress - during which it's uncertain as to whether she's wearing underwear," Mike Lavalette of GossipCenter.com, who reviewed a selection of Cyrus' photographs, told Pop Tarts. "Although it seems clear that she's either going commando or rocking an itsy-bitsy thong."
This is certainly not the first time Hilton has attacked the "Hannah Montana" star. In 2008 he labeled the then 15-year-old a "Disney Whore" and "Disney Slut."
And although chances are that all the extra attention surrounding the scandal would have given Hilton a temporary boost in traffic, in the long run, such controversy may have serious professional repercussions for the blogger.
Pop Tarts has learned that ABC, which is owned by Cyrus's former stomping grounds, Disney, was quick to pull ads for "The View" from PerezHilton.com in the wake of the controversy.
MTV Networks, which is using Hilton's site to promote a new program on their channel TV Land, told us on Tuesday that at this stage their advertising alliance with Perez "remains unchanged."
"There has to be a point where these companies that support Perez Hilton, acknowledge that they're endorsing a scumbag," said MRC's Culture and Media Institute Director, Dan Gainor. "(The controversy with Miley) is just appalling. Perez Hilton is a cyber bully. Here we are in the Internet age trying to protect children, and he does disgusting things like this for a living – and businesses support it."
But advertising and media expert Steve Hall doesn't believe advertisers should pull their support from the site, which thrives on scandal and celebrity misbehavior.
"While advertisers won't openly condone this sort of content, they secretly hope this is what sites like Perez Hilton will publish all the time. On a higher moral ground, that certainly does not make it right, but in a capitalistic world where the only thing that matters is the almighty dollar, there is no room for morality if it's going to conflict with profit," Hall said. "Conversely, most brands are cowardly when it comes to this sort of thing and will roll over to public sentiment rather then stand their ground. If they catch an inkling that advertising on Perez Hilton will harm their brand, they will pull their ads. It isn't right, and it's hypocritical, but that's what they would do."
- Additional reporting by Deidre Behar.