When it was revealed that the hugely popular 1950s quiz show "Twenty One" was rigged, it changed television game shows in the United States permanently. Congress passed amendments to the Communications Act of 1934, the game show genre lay dormant for decades and Robert Redford made a little film documenting the whole sordid affair. "Twenty One" may have been the first game show scandal, but it was certainly far from the last.
1. "Press Your Luck"–at cheating!
Michael Larson really pressed his luck in 1984 when he studied the not-so-random patterns on the "Press Your Luck" game board and won (some say cheated) on the CBS game show. Using the pause button on his VCR, Larson figured out exactly when to hit the buzzer to win the biggest prizes on the 18-square "Big Board." The out-of-work ice cream truck driver managed to play the game 35 times in a row without ever hitting the dreaded "whammy" before producers finally figured out the ruse. At first CBS refused to pay Landon his winnings, but execs reluctantly relented and awarded him over $110,000 in cash and prizes.
2. "Wheel of Fortune" hates Dixie?
"Wheel of Fortune" contestants have made many cringe-worthy mistakes over the course of its almost 40-year history (most recently poor Julian Batts mispronouncing "Achilles"), but when Renee Durette was disqualified for pronouncing "Seven Swans A-Swimming" in her native Southern twang and lost $3,850, the Internet cried "Foul!" Despite the protest from fans on Twitter, "Wheel" producers stood firm on their ruling, insisting that her answer violated the rules because it was spoken in vernacular. "That's kind of how I speak, you know, being from Florida," the disgruntled contestant told ABC News. "I asked for the 'G' so I knew it was there."
3. "Who Wants to Marry a Multi-Millionaire?" Good question…
Long before marriage-minded shows like "The Bachelor" and "The Bachelorette" became primetime staples, Fox pioneered the genre with a game show, of sorts, in which 50 women competed to win the hand of an unseen multimillionaire on live TV. Many viewers were outraged by the show's premise, but that didn't stop 23 million people from tuning in to watch self-described "wealthy businessman" Rick Rockwell wed emergency room nurse Darva Conger in a civil ceremony. After it was exposed that Rockwell's main asset was a 1200 sq. ft. house with a broken toilet in the backyard, the marriage was quickly annulled, and Conger–almost as quickly–disrobed for Playboy.
4. "Are You Hot?" or not…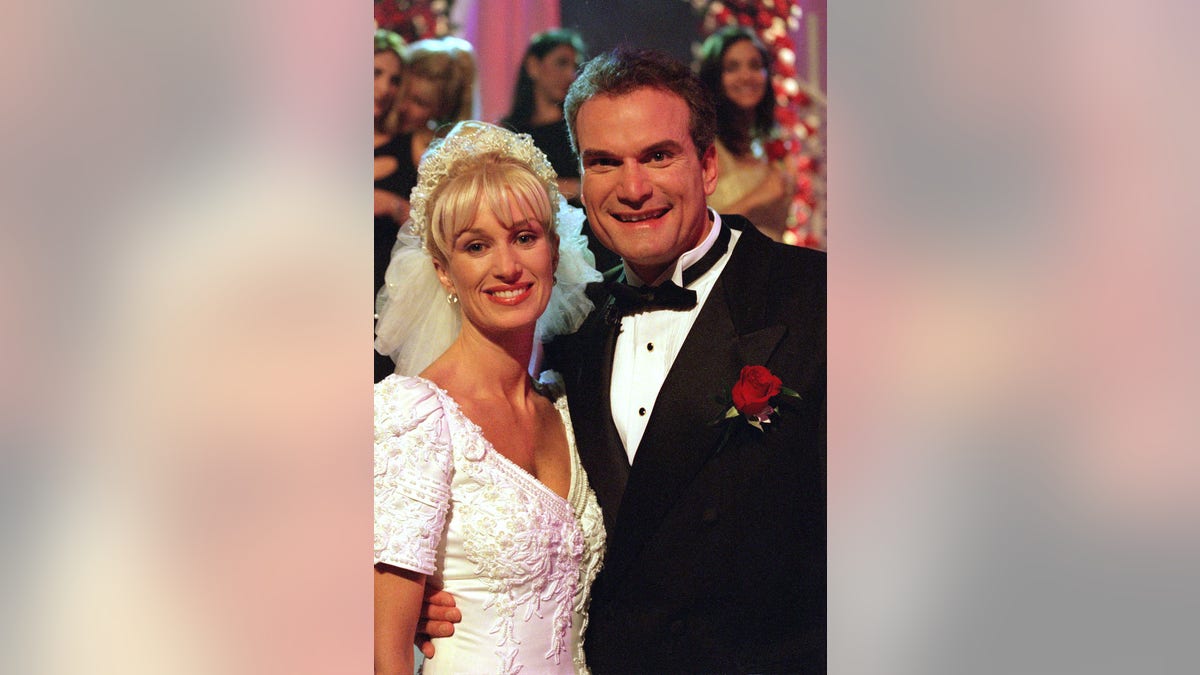 The early 2000s were something of a golden era for tasteless TV, and ABC's offering of a fleshed-out (literally) version of the then-popular website hotornot.com was no exception. "Are You Hot?: The Search for America's Sexiest People" debuted in February of 2003 with the likes of Lorenzo Lamas, Rachel Hunter, and Randolph Duke evaluating contestants on their physical beauty. Howard Stern sued the producers, claiming that "Are You Hot?" was a blatant ripoff of a segment on his radio show. But Stern quietly settled the suit after the show proved to be a flop with audiences as much critics: It was cancelled after just one season due to low ratings.
5. Bob Barker's bad romance on "The Price is Right"
Bob Barker, longtime host of "The Price is Right" had a few disgruntled beauties on his hands in the early '90s. Model Dian Parkinson sued Barker for sexual harassment, while he insisted that their affair was consensual–if brief. "There was very little sex, actually," Barker confessed to Larry King, not long after Parkinson dropped the suit. Barker had less kind words for model Holly Hallstrom, who had sued Barker for wrongful termination after a weight gain. Barker waved off Hallstrom's claims, which were eventually settled out of court. "If we were going to fire Holly for being overweight, we would have fired her years ago," he sniffed.
6. "The Gong Show's" disgruntled goodbye
Chuck Barris, who created both "The Dating Game" and "Newlywed Game" also hosted "The Gong Show," a wild and wooly amateur talent contest, which could only nominally be called a game show. NBC, whose execs reportedly never quite got the humor of the show, cancelled "The Gong Show" after a four-year run in 1980. To show his displeasure with the network's decision, Barris appeared on the final show as a contestant instead of host, where he sang the classic disgruntled worker anthem, "Take This Job and Shove It." Barris signed off with a middle finger to the camera, which NBC chose to censor with a giant "OOPS!" sign.
7. "Pictionary" pulls no punches
Pictionary was one of the more mild-mannered game shows of the 1990s, with contestants guessing words and phrases based on drawings. But comedian Bill Maher may have gotten more than he bargained for when he appeared on the show with "CHiPs" star Erik Estrada in 1997. Thrilled that he was able to figure out that a drawing represented the phrase "tie a yellow ribbon round the old oak tree," Estrada punched his fist in celebration, which accidentally hit Maher square on the nose. After the show returned from commercial, Maher was holding a compress against his face and had a guess ready for the next picture: Brain damage.
8. Dirty minded "Newlywed Game"
There was always plenty of sexual innuendo–or should we say, "whoopee" innuendo–on the '70s sleaze-fest "The Newlywed Game." Host Bob Eubanks achieved some degree of infamy after telling a tasteless AIDS joke in Michael Moore's documentary "Roger and Me," but had an even more notorious segment on his game show. Eubanks was hoping for a risqué response when he asked a contestant what was the "weirdest place" his wife got the urge to make "whoopee," but it's safe to say that Eubanks wasn't expecting the answer he got. While the contestant's answer is too raunchy to publish here, it actually made it on the air (although, it helps if you can lip-read).
9. "Match Game" slip
Young, comely–and frequently braless–women were always cast as contestants on "The Match Game," the mildly suggestive '70s fill-in-the blank-contest, but one particular contestant got host Gene Rayburn so worked up, he made a Freudian slip that he never quite lived down. Rayburn intended to compliment Karen Lesko on her "pretty dimples," but misspoke and revealed what was actually on his filthy, filthy mind. Lesko was mortified. She giggled nervously and looked down at the floor in embarrassment. After Rayburn composed himself, he took care to enunciate very, very carefully, "This lady has very pretty dimples in her cheeks."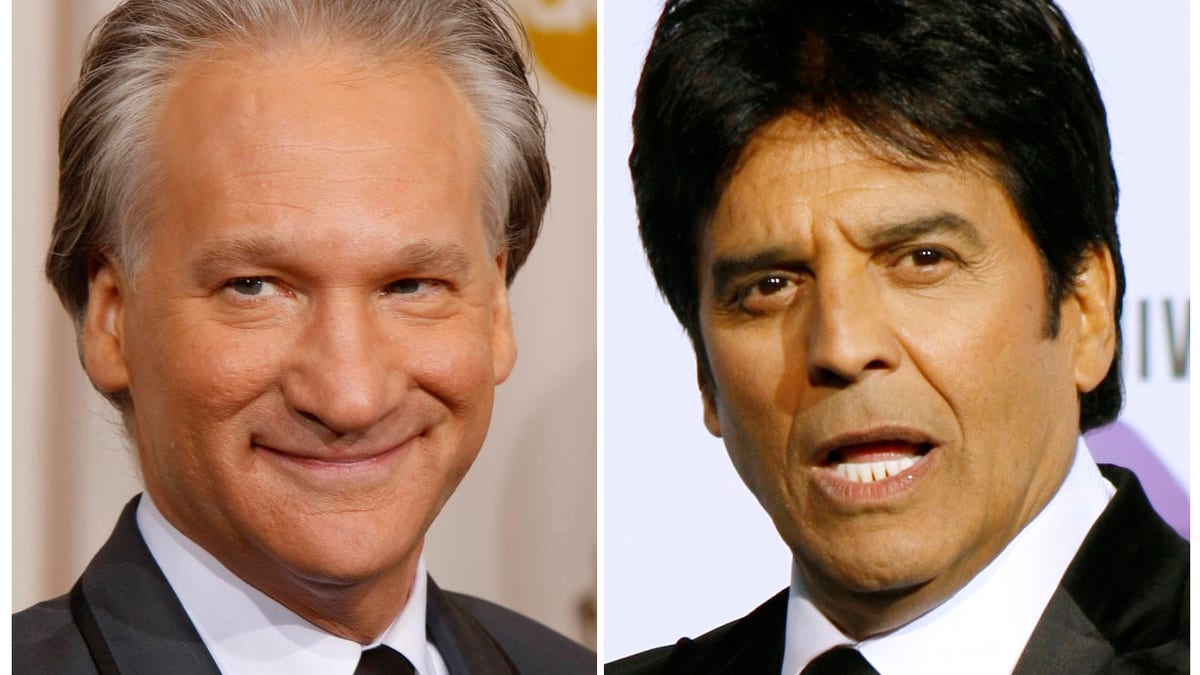 10. "Super Password" stars super fugitive
"Patrick Quinn" won a whopping $58,000 on "Super Password" in 1988, but his fortune was short lived. "Patrick Quinn" was actually Kerry Dee Ketchum, a fugitive wanted in three states. A viewer recognized him, and tipped off the authorities. Ketchum was arrested when he showed up to claim his prize money. "A lot of times, because I'm friendly and easy to get along with, people think I'm conning them," explained Ketchum after his arrest. "That's one of the reasons I went on the game show–to use my own intellect for something other than bad." Ketchum was sentenced to five years in prison for faking his wife's death to collect on a $100,000 insurance policy.
11. Killer "Dating Game"
Going on a game show isn't necessarily the best way to find true love (just ask Vienna Girardi from "The Bachelor"), but at least you're not going to be dating a serial killer. Unfortunately, that wasn't the case for Cheryl Bradshaw, a contestant on the 1970s incarnation of "The Dating Game." She won a "date" with convicted rapist and registered sex offender, Rodney James Alcala. Host Jim Lange introduced Alcala as a "successful photographer who got his start when his father found him in the darkroom at the age of 13, fully developed." Thankfully, Bradshaw refused to go out with Alcala, calling him "creepy." Alcala is now on death row in California for his conviction on five murders counts.