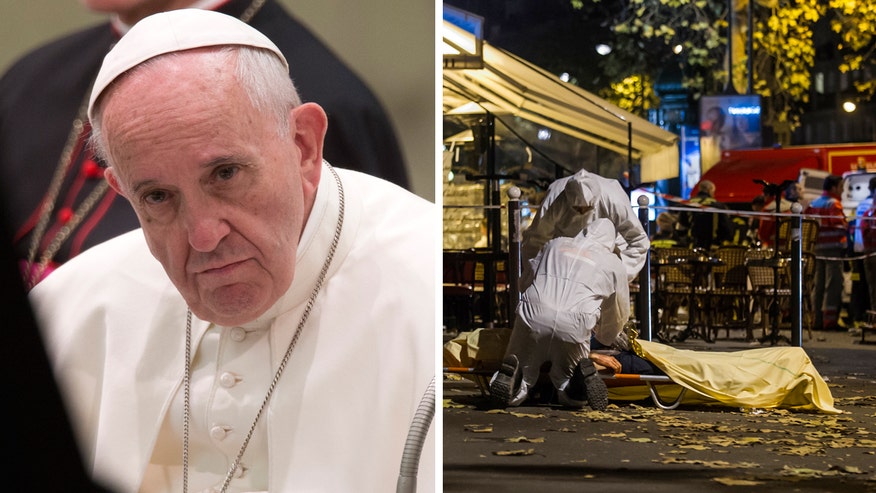 Friday's terror attacks in France were "not human," according to Pope Francis, who said he was "moved and saddened" by the attacks.
Francis, however, confessed that "I don't understand these things. They are difficult to understand, carried out by human beings."
The pope, speaking in a heavy and measured voice, made the comments in a phone call broadcast on the Italian Bishop's Conference TG2000 on Saturday.
Asked if there can be a religious justification for such attacks, Francis responded: "Religious and human. This is not human."
Francis said he was "close to the much-beloved people of France, I am close to the relatives of the victims and I pray for all of them."
The pope has often framed the upsurge in violence around the globe in terms of a "third World War" being waged piecemeal through crimes, massacres, religious persecution and the destruction of cultural sites.
Francis said the Paris attacks were "part" of that, adding, "there are no justifications for these things."