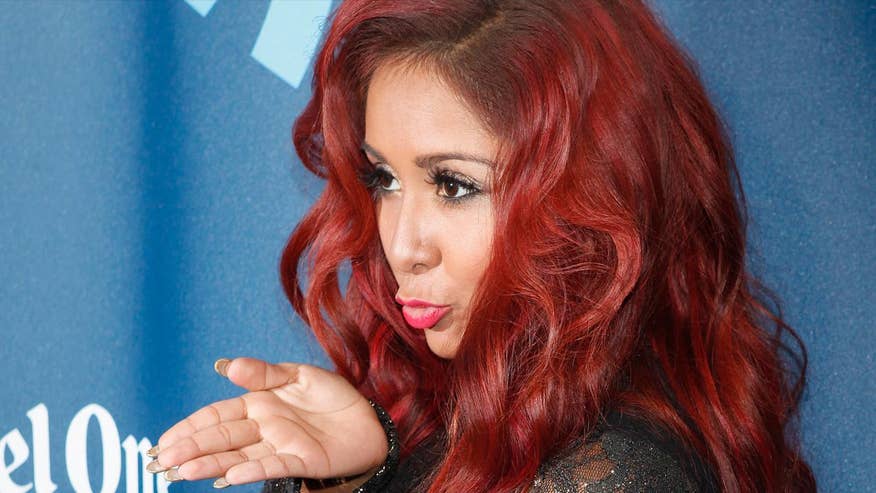 NEW YORK – Nicole "Snooki" Polizzi got her star on MTV's "Jersey Shore" and now she's returning for more reality TV as a cast member of the "New Celebrity Apprentice" with Arnold Schwarzenegger as her boss.
The mother-of-two said the former Californian governor was her motivation for signing up for the show.
"He was like one of the number one reasons I wanted to do the show because [I'm ] huge fan of 'Terminator' and it's just Arnold Schwarzenegger," she told FOX411. "How do you say no to him?"
Schwarzenegger replaced President-elect Donald Trump and according to Polizzi he "brought a whole new feel to the show."
The reality star said the actor was "awesome" to work with, but admitted he was "terrifying in the boardroom."
"When it came to just being a person and talking he was just, you know, so inspiring, so humble and like and down-to-earth and you wouldn't think he'd be like that but he was," she shared.
Even though it's a competition series, Polizzi told FOX411 "everyone was my friend. I'm not really a competitive person. Over the years, I've just changed into this calm person and I just like to see the positive in everything, and I don't like drama anymore."
Fox News.com Reporter and FOX411 host Diana Falzone covers celebrity news and interviews some of today's top celebrities and newsmakers. You can follow her on Twitter @dianafalzone.