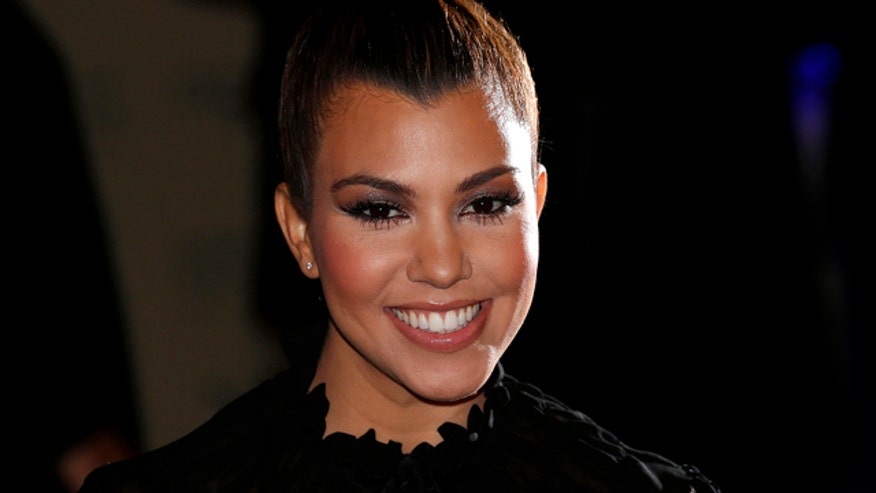 Kourtney Kardashian has been hitting the gym extra hard as of late, and all of those intense workouts have clearly paid off.
The eldest Kardashian sisters took to social media on Wednesday to show off her incredible results -- just in time for summer -- with a bikini-clad selfie.
WATCH: Khloe and Kourtney Kardashian Celebrate 'Cheat Day' with Popeyes on a Private Jet!
Rocking a teeny-tiny two-piece, sunglasses and red baseball cap, the mom of three appeared as confident as ever as she pursed her lips and threw up a peace sign for the revealing photo.
"Sun vibes," she captioned the pic on Twitter, accompanied with a sun emoji and link to the Kardashian Sun Kissed tanning line.
Sun vibes 🌞 https://t.co/NXmLiocps3 pic.twitter.com/CGu27Fl4bB

— Kourtney Kardashian (@kourtneykardash) June 28, 2016
Kardashian posted the same photo to Instagram, this time opting for the peace sign and kiss emojis in her caption. She quickly followed it up with a similar photo, which was "blurry," but apparently still Instagram-worthy.
PHOTOS: Kourtney Kardashian Poses in Wildly Sexy Style With Kylie Jenner
In case you haven't been keeping up with Kardashian's gym routine, she loves posting her exercises via Snapchat. Hours before her brother-in-law, Kanye West, debuted the official music video for "Famous" during a live event at The Forum in Inglewood, California, Kardashian was working out to the catchy tune.
PHOTOS: Kourtney Kardashian Rocks a Sexy Leather Two-Piece in Las Vegas