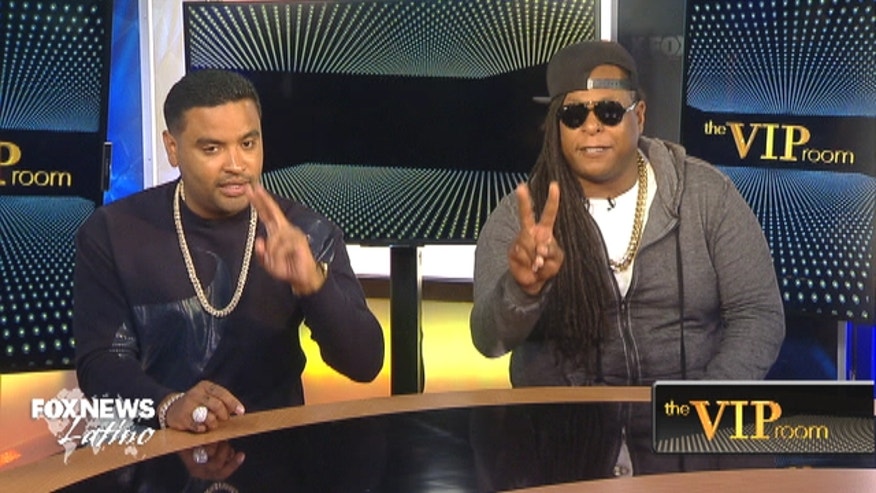 New York – Zion and Lennox feel like they are going through a musical rebirth with their new tunes lighting up the urban charts.
The Puerto Rican reggaeton duo has just dropped several new singles from their upcoming album, "Motivan2" – their first in 6 years – and they are getting fans and critics excited. This will be their first album release since signing with Warner Music Latina.
"[The new album] is a more updated sound. It's basically the essence of Zion and Lennox, our music, romantic, music for the clubs, with good lyrics, without saying bad things to the ladies," Zion, whose real name is Félix Ortíz, told Fox News Latino. "We're happy with the new album, the new label … The future is looking bright."
The pair – who are performing at the Mega Mezcla at the Prudential Center in Newark, New Jersey, on Friday night and at the Miami Bash in Florida on Sunday – were recently nominated for three Latin Billboard Music awards.
"We've been in this game, in this business, for more than 15 years, and for us it's a blessing that we are finally getting that recognition," Zion said. "We're like little kids when they get new toys. We're excited about it, we're happy, we're focused and we're working very hard every day to bring the fans this new music."
Lennox, whose real name is Gabriel Pizarro, told FNL in Spanish, "It feels super good that with the passing of the years we have seen the love [fans] give us, and it's always an honor to present them our new music."
The two acknowledge that there has been a lot of evolution to their sound – and the genre in general – since they began their career. And it's only made them better, they said.
"In the beginning, the lyrics were too strong, and we didn't have that fusion that we have right now," Zion said. "Right now, it's a great moment for reggaeton. I think we are back at the top again."
Lucia I. Suarez Sang is a Reporter for FoxNews.com.
Follow her on Twitter @luciasuarezsang