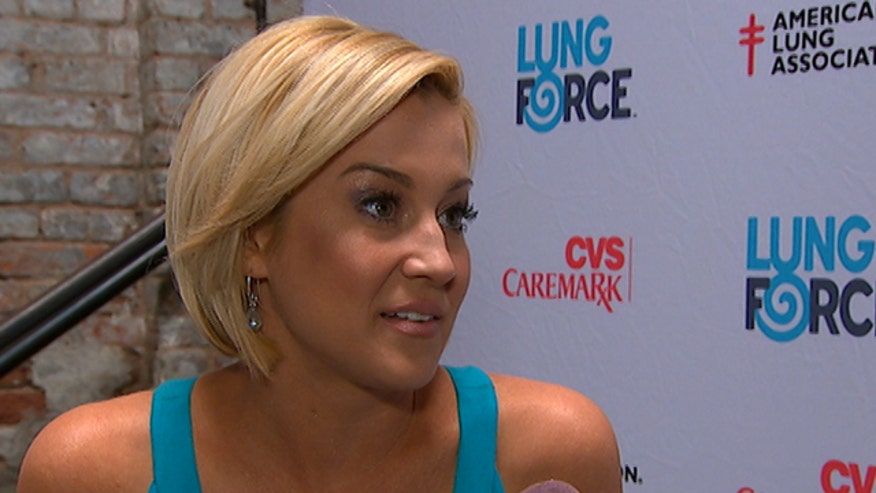 There are few places where you might see legendary actress Valerie Harper and country singer Kellie Pickler in the same room, and the launch of Lung Force is one of them.
Harper and Pickler helped launch the American Lung Association's new program on Tuesday, with the goal of raising women's awareness of lung cancer and lung health. "It's a wonderful new initiative," said Harper, who was diagnosed with lung cancer in 2009 and whose mother died from the disease.
"Lung cancer is the No. 1 [cancer] killer of women," she added, explaining that it's not always the smokers who suffer. "I think that people are distancing themselves from lung cancer by saying, 'Oh, I don't smoke,' [but] that's a lie."
In fact, Harper said that 60 percent of new lung cancer patients considered themselves non-smokers, which means they've never smoked or stopped smoking long ago. "If you have lungs, you are in line for lung cancer," she warned.
Former "American Idol" contestant and country sensation Kellie Pickler is equally passionate about educating women on the subject.
"It's something that's very near and dear to my heart," said Pickler, explaining how her grandmother died from lung cancer just one day after being diagnosed. "We need to shine a light on this important issue. This is life or death. This matters."
If you'd like to learn more about Lung Force of lung cancer, visit www.LungForce.org.