Zimbabwe opposition says sanctions lift will expose Mugabe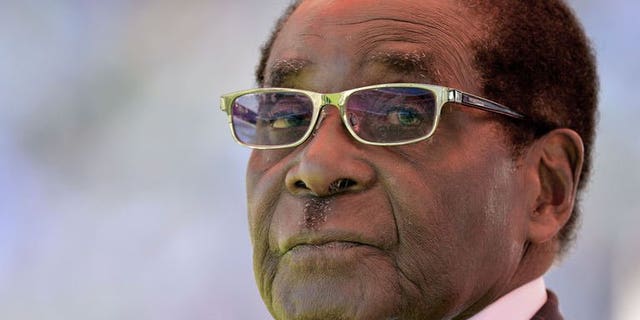 HARARE (AFP) – Zimbabwe's main opposition on Thursday hailed moves by the European Union to lift sanctions against government and its allies, saying this would expose President Robert Mugabe's failures.
Mugabe often blames targeted sanctions by the United States and EU as the reason for his country's severe economic decline.
An EU diplomat said Tuesday the bloc would lift sanctions against the company that controls one of the world's largest diamond fields, after striking off some of Mugabe's allies earlier this year.
"The proposed lifting of sanctions will remove the excuse by President Mugabe's government that they are failing to govern because of sanctions," said Douglas Mwonzora, a spokesman for the opposition Movement for Democratic Change (MDC).
"They were blaming everything on sanctions, including their own corruption. We hope the diamond revenues will not be used to sponsor violence and other fraudulent activities."
EU sanctions were originally imposed against Mugabe and his allies in 2002 on the grounds of political violence, human rights abuses and the failure to hold free and fair elections.
The Zimbabwe Mining Development Corporation is the latest company to be removed from the EU sanctions list after most of its decade-old restrictions were lifted on Zimbabwean firms and individuals earlier this year.
The mining company has been accused by diplomats and non-governmental groups of channeling funds to the president's ZANU-PF party.
An asset freeze and travel ban remain in place for Mugabe, who won July 31 elections which the opposition denounced as "a massive fraud," extending his 33-year rule by up to five years.
The United States has kept its targeted sanctions in place, including a travel ban and asset freeze on individuals and entities with links to Mugabe, until "credible" reforms are implemented in the country.