Zetas cartel leader on trial in Texas for allegedly killing 400 people, burning the bodies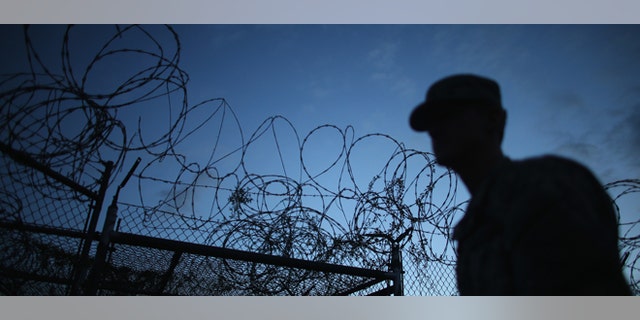 An alleged leader of Mexico's Zetas drug cartel is set to go on trial in Texas this week for his alleged involvement in the deaths of at least 400 people whose bodies were incinerated at a prison in northern Mexico.
Prosecutors expect Marciano Millan Vazquez to confess to participating in the slaying of hundreds of prisoners in the border town of Piedras Negras between 2009 and 2015 and to ordering the construction of ovens to burn the remains of the victims.
Millan Vasquez and other Zetas leaders "gave orders to kill persons in the course of the conspiracy ... and ... the defendant himself shot, dismembered and burned bodies in furtherance of the conspiracy," assistant U.S. Attorney Russell Leachman wrote in one court document, according to TeleSur.
Leachman refers to "multiple homicides committed by the defendant," but stories in both the Mexican and international media estimate that at least 400 people disappeared in the case that's come to be referred to as the "Coahuila Ovens."
Millan Vasquez was exonerated of all charges just last year in the Mexican state of Coahuila, where he is alleged to have committed the crimes, but he was arrested in San Antonio afterward on charges of conspiracy to distribute and import drugs into the U.S.
Prosecutors in Texas say that the U.S. government can take Millan Vazquez to court for crimes that took place in Mexico as long as the acts committed there are part of a conspiracy connected to the U.S.
Millan Vazquez's day in court comes less than a month after public prosecutors in Mexico announced that between 2009 and 2012, Los Zetas controlled the Piedras Negras prison and used it to run part of their drug trafficking operations.
Authorities estimate that in the three-year period the Zetas killed around 150 people and either burned their bodies or put their remains in acid-filled tanks before disposing of them in a river about 20 miles from the prison.
While it is unclear if prison officials actively participated in the killings or were in cahoots with the gang, prosecutors said that Zetas leaders dressed up in uniforms and acted as the prison's unofficial security force – going so far as to drive around in customized vehicles and to wear bulletproof vests.
Information about the Zetas' bloody reign is based on the testimony to Mexican officials of 42 prisoners who were held at Piedras Negras between 2009 and 2012.
The alleged leader of Zetas prison gang was Ramón Burciaga Magallanes, who is currently in another jail serving time for kidnapping. Along with Burciaga Magallanes, prosecutors have arrested four other suspects.
The Piedras Negras prison was the scene of a prison break in 2012 orchestrated by the Zetas in order to replenish their numbers in a war against a rival gang.
Like us on Facebook
Follow us on Twitter & Instagram