Young Virgins Being Auctioned Off To Top Bidders In Colombia, Mostly To Foreign Tourists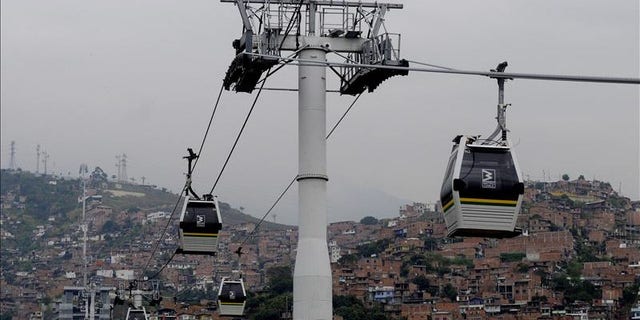 The city that the late Colombian drug lord Pablo Escobar made his personal fiefdom in the 1980s has gone through a major public image overhaul in the past decade. Murders, drug trafficking and kidnappings have plummeted in Medellín as upscale shopping malls, a new transit system and tourism have flourished in the "city of the eternal spring."
While the city has enjoyed a renaissance of late, some of the nasty vestiges of the bad, old days still remain.
Up on the city's sprawling hillside slums, street gangs that sprung up in the wake of Escobar's death are luring young girls, most between 10 and 15, into a vicious business where their virginity is auctioned off to the highest bidder – mostly drug barons and foreign sex tourists.
"They start drawing them in with perks from a culture of high consumerism," Luís Pardo, Director of NGO Corporacion Consultoria de Conflicto Urabano (C3) told the Independent newspaper. "They offer them brand-name clothes, trips to luxury restaurants, top of the range whisky and cocaine, and the girls end up as part of this network."
A number of non-governmental organizations have reported a spike in these types or arrangements in Medellín as well as an increase in rapes in the city.
The young girls are generally helpless once they decide to work with the gangs and the families of the children are caught a classic bind of organized crime: They can either go along with the gangs' orders and possibly receive financial backing, or refuse and become one of the more than 10,000 people displaced within the city each year.
This type of sexual extortion rarely goes reported to local law enforcement and, even in those rare cases, very little can actually be done as the slums, or "comunas," are generally controlled by those same gangs.
"People are scared to report it, even talk about it because of the fear of these armed actors," one youth worker in the city's violence-torn Comuna 13 district told The Independent, a British newspaper. "Silence has become an accomplice."
Medellín's improving reputation has also allowed this trade to flourish as has the city's reputation for beautiful women and prostitution, which is legal if the women are 18 or over and no intermediaries are involved.
"This has become part of the landscape, part of the cruel reality of the other Medellin – the one that is not visible, the one that does not appear in the media, that does not involve grand construction projects and fancy restaurants," said Pardo. "In the comunas it is lack of opportunity and poverty that reigns."
Follow us on twitter.com/foxnewslatino
Like us at facebook.com/foxnewslatino