Yemen's Houthi rebels announce alliance with ousted president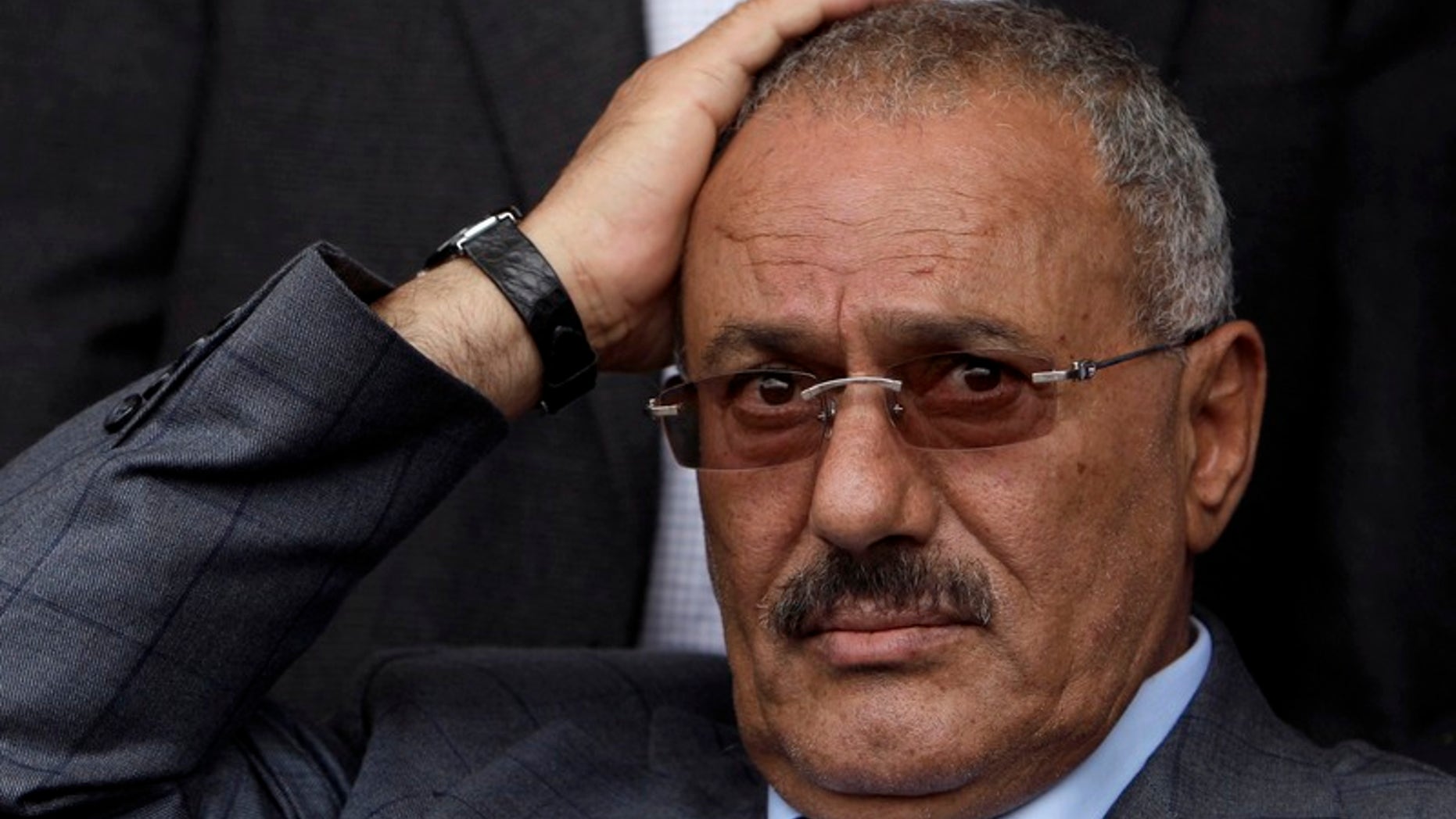 Yemen's Shiite rebels on Thursday announced a formal alliance with the country's ousted president and his onetime ruling party by forming a new political council to rule the country, which analysts warn could add a wrinkle to peace talks with the current government.
The rebels, known as Houthis or Ansar Allah, signed a deal with the General People's Congress, led by the ousted President Ali Abdullah Saleh, agreeing to form a council of 10 members, five from each party.
The two sides said they would work together to confront the Saudi-led military coalition, which supports the internationally-recognized government months after it fled the country. The Houthis have controlled the capital, Sanaa, since 2014.
The new agreement, which doesn't change much on the ground, is expected to further complicate the difficult United Nations peace talks in Kuwait.
Meanwhile, the international medical aid agency Doctors Without Borders warned that the lives of thousands of Yemeni patients in need of dialysis were on the line, saying the fighting had pushed treatment centers to a "breaking point."
Adel Al-Hagami, head of the Dialysis Treatment Centre in a Sanaa hospital, says patients who can't get their weekly dialysis treatment "will die."
The group, also known by its French acronym MSF, said on Tuesday that Yemeni dialysis centers were struggling with supplies amid import restrictions.
Rights groups have previously blamed the Saudi-led coalition battling the Houthis for imposing a blockade on Yemen's entry points, including the airport in the capital, Sanaa.
William Turner, MSF's chief in Yemen says those with kidney failure "are at a critical moment."
The Associated Press contributed to this report.