Wrong-way crash near California-Mexico border kills 3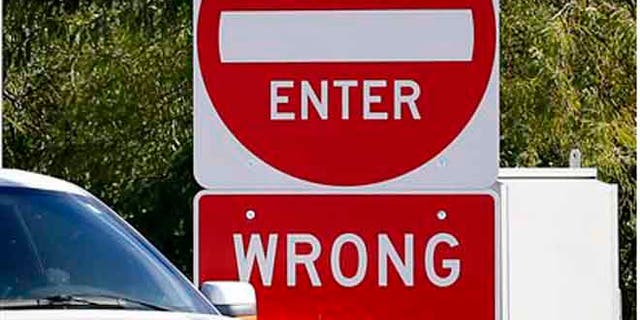 ENCINITAS, Calif. (AP) – A driver sped the wrong way down a freeway for close to 40 miles near the California-Mexico border Sunday before smashing into another car in a fiery crash that left him and two others dead.
A Mercedes was heading south on Interstate 5 when it suddenly made a U-turn at the San Ysidro border crossing into Mexico, south of San Diego, around 3 a.m. and began traveling north in the southbound lanes, California Highway Patrol spokesman Jim Bettencourt said.
U.S. Border Patrol agents chased the car but lost it as it sped away at speeds of up to 100 mph.
"It's really unfathomable that somebody would drive as far as they did at the speeds they were driving the wrong way on a freeway," Bettencourt told KNX-AM radio.
About 40 miles from the border, the Mercedes plowed into a small Chrysler sedan traveling in the right direction on the freeway in Solana Beach, north of San Diego. Both cars burst into flames.
The Mercedes driver and two people in the other car died at the scene, according to press releases from the San Diego County medical examiner's office.
The names of the dead were not immediately released and it was not immediately clear whether alcohol or drugs may have been involved.