World powers hope for 'change in tone' in Iran nuclear talks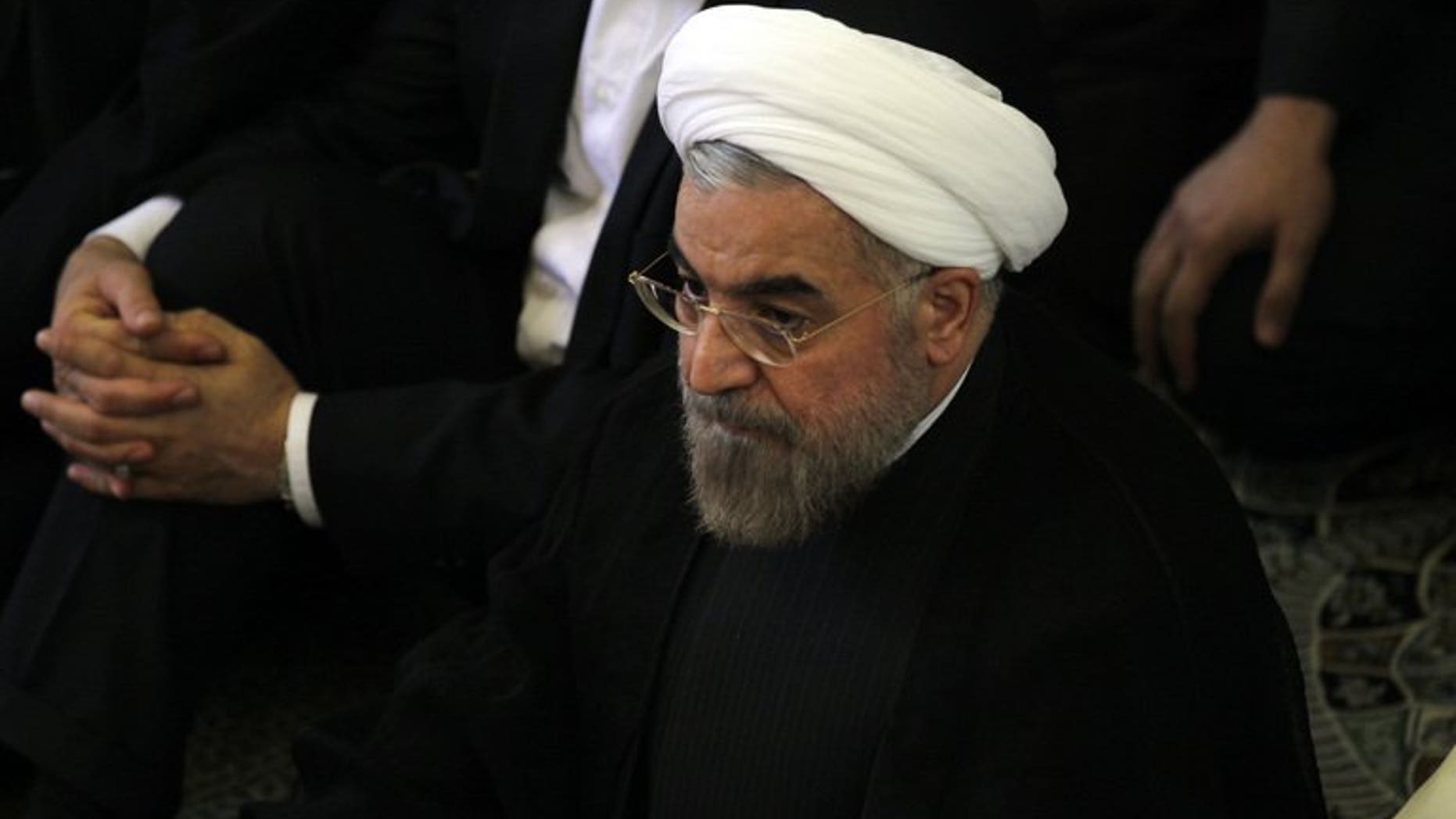 BRUSSELS (AFP) – World powers hope Hassan Rowhani's election as president of Iran will provide fresh impetus and "a change in tone" in ongoing talks on the country's controversial nuclear programme.
A senior Western diplomat talking on condition of anonymity said Friday that the so-called P5+1 group of global powers negotiating with Iran hoped to see a new team appointed "soon" in Tehran so the talks can resume "as soon as possible."
"Rowhani's election could provide an opportunity and we are expecting to see a change in tone," said the diplomat, who spoke after senior officials from the group -- the five permanent UN Security Council members Britain, China, France, Russia and the United States plus Germany -- met in Brussels this week, their first get-together since Iran's vote last month.
"But we will have to judge the new Iranian government by its actions."
The diplomat said that Rowhani's victory was proof that Western sanctions against Iran over the nuclear row were having an impact.
Because Rowhani had promised voters relief from sanctions, "he is now faced with expectations to deliver on that goal," the source added.
The P5+1 group also hoped to see movement in the stalled talks as Rowhani, who was previously in charge of the nuclear negotiations between 2003 and 2005, had a special interest and excellent knowledge of the file.
"We expect him to be more closely involved than his predecessors," the diplomat said.
Iran is accused by the West and Israel of seeking to produce nuclear weapons under the guise of a civilian atomic programme.
As the talks stall, there is growing international concern over the continuing expansion of Iranian nuclear activities, including the plutonium track. The IAEA has said the construction of the Arak heavy-water research reactor is accelerating and it could be operational as early as next year.
European Union foreign policy chief Catherine Ashton, who represents the P5+1 group, this week called for a quick resumption of the talks and Iran responded that they could resume once Rowhani has been sworn in and a new negotiating team formed.
Rowhani will take office on August 3, whereafter he will have three weeks to present his government to parliament which in turn has 10 days to review the credentials of his ministerial candidates.
Only after that is a negotiating team expected to be named.
In June, Rowhani, a moderate cleric, said his election to the presidency paved the way for a "constructive interaction" with the international community, although he avoided the topic of suspending uranium enrichment -- the key concern among Western countries and Israel.
In his first statement after his election, Rowhani called on world powers to treat Iran with respect and recognise its rights, an apparent allusion to the nuclear programme.