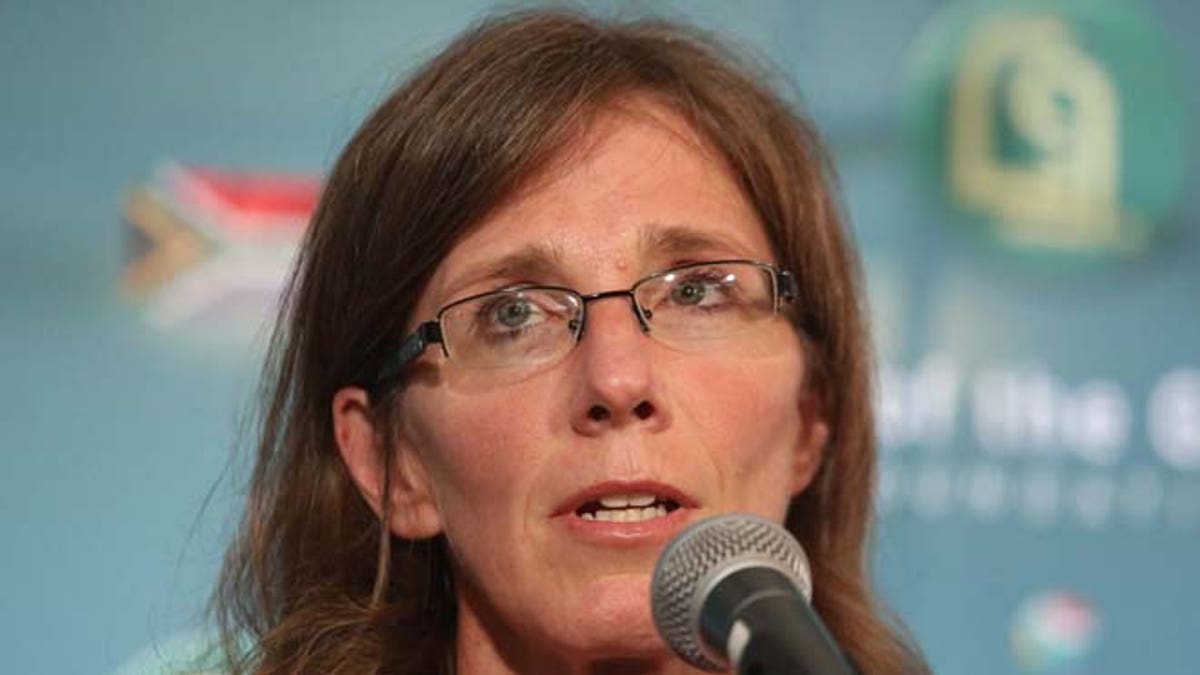 JOHANNESBURG – The wife of a South African hostage who, according to American officials, was killed by a militant during an attempted rescue operation in Yemen said Tuesday that she forgives those who are responsible for his death.
Yolande Korkie, wife of Pierre Korkie, said "we choose to let it go" because accusations will not bring back her husband, who died Saturday along with American hostage Luke Somers. U.S. officials have said they carried out the rescue mission by special forces because al-Qaida had threatened to kill Somers, and that they did not know the American and the South African were being held together.
"What will it help to accuse? What will it help to find out what happened?" said Yolande Korkie, who was flanked by her two children. "Will it bring Pierre back? Never."
Gift of the Givers, a South African aid group that was negotiating for Pierre Korkie's release, has said his freedom had been imminent under a deal struck with al-Qaida.
His wife became tearful and her voice broke with emotion at times during a news conference held at a logistics center of Gift of the Givers in Johannesburg.
"We visualized it differently," she said, referring to the earlier expectation that she was to be reunited with her husband after his planned release. However, she said: "We have intense relief that he has come back."
Pierre Korkie's body was returned to South Africa on Monday and a funeral service was scheduled later in the week.
Korkie, a teacher, was abducted with his wife in the Yemeni city of Taiz in May 2013. She was released in January after negotiations by Gift of the Givers, which has an office in Yemen. The group has provided disaster relief in Somalia and other countries.
Yolande Korkie said her children never had a chance to say goodbye to their father, while she at least spent months with him in captivity. She said he was sick when they held each other for the last time.
"He could not hear at that stage anymore, and he said, 'I love you and tell the children I love them,'" she said.
Yolande Korkie said she learned about forgiveness from her husband.
If he were alive today, she said, "then that would be what he would want to say."