Who kidnapped American Austin Tice? Two years later, still no answers
Two and a half years after an American freelance journalist vanished while covering the Syrian civil war — most likely kidnapped and held hostage by terrorists — his whereabouts and fate remain a mystery.
"Somebody, somewhere, knows something."
There have been no ransom demands for Austin Tice, 33, a freelance journalist from Houston, no grim videos of him kneeling before a terrorist and no word from freed hostages who might have been held alongside him. The only sighting of Tice since he disappeared on Aug. 14, 2012, came in a video uploaded to YouTube five weeks later. The 43-second video shows Tice, blindfolded and with his hands bound, being led up a rocky hillside by a group of heavily armed men chanting in Arabic, "God is great." Tice recites a prayer in Arabic, then, in obvious duress, "Oh Jesus, oh Jesus."
"It's mysterious and very inconclusive," Tice's father, Marc, said of the film. "We've had a lot of people look at it and no one has been able to say definitively who the people are and where they're from."
Tice, who left law school at Georgetown University to cover the Syrian civil war as a freelance journalist, posted his last Tweet at 5:47 p.m. on Aug. 11, his 31st birthday.
"Spent the day at an FSA pool party with music by @taylorswift13," he said, referring to fighters from the Free Syrian Army. "They even brought me whiskey. Hands down, best birthday ever."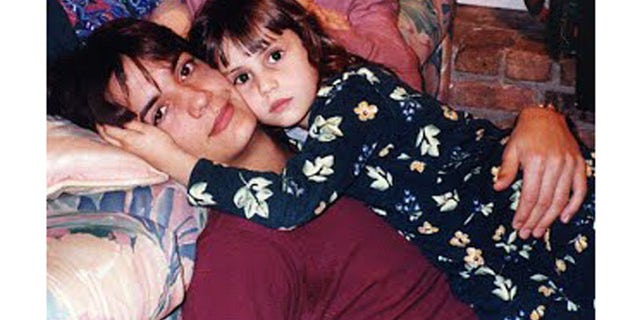 He was last seen two days later outside Damascus, where he was covering Syria's bloody civil war for various news outlets. Tice told associates he planned to leave for Beirut the following morning, but that was when "his trail went cold," his mother, Debra, said. The Tices said U.S. officials have indicated they believe their son is still alive.
Ever since the video, titled "Austin Tice still alive," surfaced, speculation has swirled over who might be holding him. The abduction predates ISIS, which has beheaded three Americans -- journalists James Foley and Steven Sotloff, and aid worker Peter Kassig -- and announced aid worker Kayla Mueller died while being held by the terror group. Some intelligence sources have suggested Tice could be in the hands of embattled Syrian dictator Bashar Assad, while others suspect Tice was taken by the Syrian Al Qaeda affiliate, Jabhat al-Nusra. There are also a number of shadowy, smaller terror organizations at work in the region. Hostages are often passed among terror groups, even ones that are at odds with each other, say experts.
Fellow American journalist Theo Padnos, of Cambridge, Mass., was well aware of Tice's disappearance when he, too, was kidnapped in October 2012 by men posing as former Free Syrian Army fighters. Padnos was grabbed after crossing into Syria from Turkey, and wound up in the hands of Al Nusra, which held him for nearly two years before releasing him last August.
Padnos, who spoke to FoxNews.com Tuesday from an undisclosed location, managed to escape twice from his captors, seeking refuge with the Free Syrian Army, only to be delivered back to al-Nusra, whose militants tortured the journalist almost daily with a heavy stick and cattle prod. During his time in captivity, Padnos asked about the whereabouts of Tice, whom he had been following on Twitter.
"I was as dialed in to Austin Tice as you could be," he said.
One night, an Al Nusra torturer Padnos knew only as "Kawa" told the journalist the group also had Tice. Padnos had just been tortured into falsely admitting to being a CIA operative when his tormentor said, "You're a CIA agent and you're here to get the other CIA agent. We have him."
Padnos, however, said he never saw Tice during the 22 months he was held in a makeshift prison in Aleppo, and suspects Kawa may have been lying.
"I knew the torturer to be the sort of person who would say and do anything to get the answer he wanted," he said.
Padnos doubts the Syrian government has Tice -- a belief shared by the Tice family.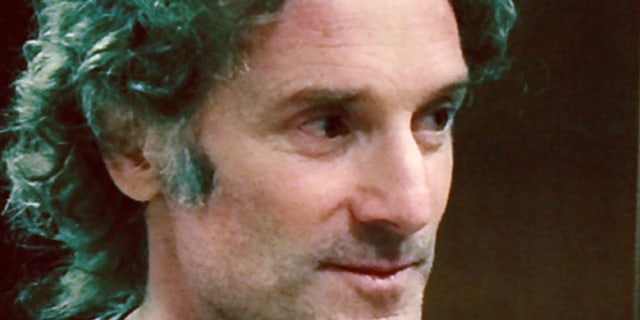 Tice, who had previously served in the U.S. Marines, was writing for the McClatchy Newspapers at the time he disappeared. His work also was published by the Washington Post, The Associated Press, AFP, as well as CBS, NPR, and BBC. His reporting from Syria earned him the 2012 George Polk Award for War Reporting and the 2012 McClatchy Newspapers President's Award.
Marc and Debra Tice have traveled to Lebanon multiple times to meet people claiming to have knowledge about their oldest of seven children. Marc Tice told FoxNews.com they still receive "credible messages" from sources with knowledge of Tice.
"We get those messages through many layers of channels," Marc Tice said, though adding, no "proof of life" has been provided to them. Tice said he considers the messages to be credible because "we've gotten the same ones from a number of diverse sources."
The Tices also said U.S. officials have conveyed to them they believe their son is alive and being held in Syria, although the couple says the information released by the government is vague.
A State Department official told FoxNews.com the U.S. government is deeply concerned for Tice's safety and well-being. The official was not in a position to detail every effort or tool the administration is using to bring Tice home, but said the U.S. continues to work through its Czech protecting power in Syria to obtain information regarding American citizens missing in Syria. In the absence of diplomatic relations, the Czech Republic represents U.S. interests in Syria, much like Switzerland represents U.S. interests in Iran.
Former FBI agent Michael Harkins, who worked for 22 years with the bureau and who was deployed on numerous overseas operations, said the resources expended by the U.S. government should give the family hope.
"The level of investigation is consistent with the belief that he is alive," Harkins told FoxNews.com.
Tice's father said he hopes his son's story -- spread through an online awareness campaign launched last week by the group Reporters Without Borders -- will "shake some information" or "touch someone's heart."
"Somebody, somewhere, knows something," Marc Tice said.
Padnos' message to the men who kidnapped his fellow American journalist is simple.
"Let us talk to him," said Padnos. "Give us a proof of life. Give us something."