White House fence jumper's life went on downward spiral after second tour in Iraq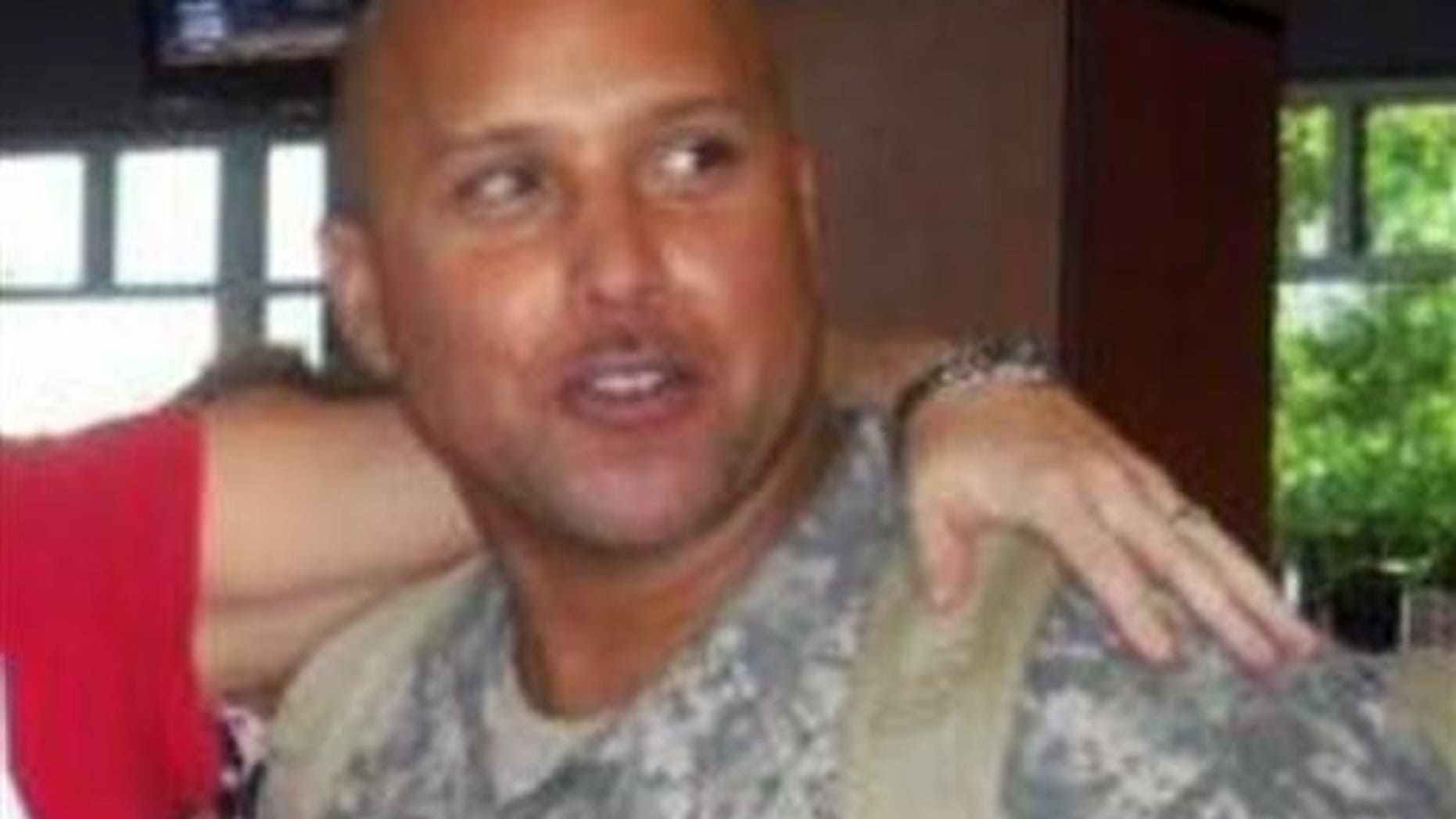 Omar Gonzalez went from striking those who knew him as a nice guy and a patriot who served his country overseas, to worrying others that he'd simply lost it.
The 42-year-old's worsening psychological problems reached rock bottom last week when he scaled a fence around the White House and actually made it into the president's residence before the Secret Service stopped him.
Gonzalez reportedly did not intend to harm anyone at the White House, and told Secret Service officers when they went after him that he wanted to warn President Obama that "the atmosphere was collapsing."
Gonzalez, who will appear in court Monday afternoon for his first appearance, is accused of unlawfully entering a restricted building while carrying a dangerous weapon – he had a small folding knife.
His ex-wife and former stepson both describe Gonzalez as a basically good person whose mental state has been on a downward spiral since developing a post-traumatic stress condition after serving in the Army overseas.
"Omar is a good guy; he's just got some issues that he needs help with," said Samantha Bell, who was married to Gonzalez from 2006 to 2010, attributing her split from him to his deteriorating mental health.  "I think this is a cry out for help, what he's done."
The Army said Gonzalez enlisted in July 1997 and remained until completing his service obligation in September 2003. He re-enlisted in July 2005 and served until his retirement in late 2012, serving in Iraq from October 2006 to January 2008.
His ex-wife, and others, noticed dramatic changes after Gonzalez's second tour in Iraq.
Bell said he began carrying a .45 on his hip, as well keeping several rifles and shotguns behind doors at home. He would obsessively check doors all night to make sure they were locked, and one time she awoke to find him at the foot of their bed, staring at her. He told her he'd been watching her sleep, according to published reports.
Jerry Murphy, Gonzalez's former stepson, also had sympathetic words for the Army veteran.
Murphy said Gonzalez needs psychological help, not punishment.
"I know he's got heavy artillery, you know?" Murphy said. "He's got all kinds of weapons and he was trained to use them. I believe if he wanted to make a scene or cause problems, he very well could have. But it's clear that he didn't."
Relatives say Gonzalez has been driving around the country and living out of his truck for the past couple of years, and that he always carries his knife.
President Barack Obama and his family were away at the time of the incident. Secret Service Director Julia Pierson has ordered increased surveillance and more officer patrols, and has begun an investigation into what went wrong.
Bell said Gonzalez had been prescribed medication for various mental health conditions.
Another relative who was not named was quoted in the Los Angeles Times as saying Gonzalez had been "depressed for quite some time."
The relative said that Gonzalez was injured by a homemade device in Baghdad, requiring the amputation of his foot.
Some former neighbors told reporters that Gonzalez's problems had become apparent to them through comments he made about being watched.
"He told me that he thought people were watching him or his phone was tapped or someone tapped his house," a neighbor identified only as "Andrew" was quoted as saying. "I've heard rumors of him walking out with guns strapped to him, walking around in his yard."
The Associated Press contributed to this report.
Follow us on twitter.com/foxnewslatino
Like us at facebook.com/foxnewslatino