Wenger plays down Arsenal title talk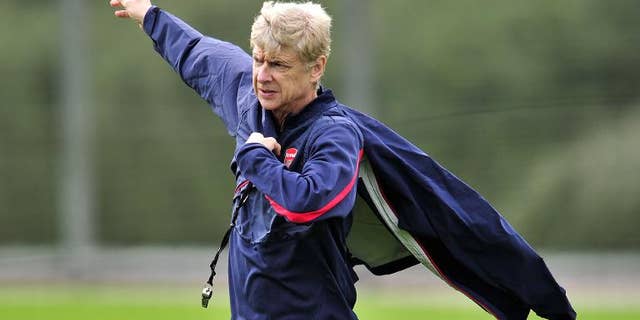 London (AFP) – Arsene Wenger claims it is "ridiculous" to label his Arsenal team as potential Premier League winners so early in the season.
Wenger's side capitalised on slip-ups by their rivals to move two points clear at the top of the table with a 2-1 victory at Swansea City on Saturday.
That success was Arsenal's fifth successive victory in the league and provided another resounding answer to critics who just six weeks ago used the shock opening-day loss to Aston Villa to question whether Wenger should be dismissed after eight years without a trophy.
But although Wenger's former critics are now singing his praises, the Gunners boss insists there is no chance he will let his players get carried away heading into Tuesday's Champions League Group F clash against Napoli at the Emirates Stadium.
"In our job the most important thing is to have a good balance between ambition and humility; ambition because of course we want to win (the league), but humility as well because we know we have only played six games and to speak today about the title is absolutely ridiculous," Wenger said on Monday.
"What we have done is to continue to have the same ambition and I think the team has a good humility level and is conscious that we want to improve.
"What people forgot about is we are on a very long run, since March we have not lost a game and if you put the defeat to Villa into perspective it was just one single game that we lost in 21 now, so I think it was a combination of factors.
"All this together made the situation a little bit explosive, but purely on the results perspective it (the Villa defeat) was an accident that can happen.
"It was just about responding with the qualities that we already have in our group."
Arsenal, who beat Fenerbahce in the play-offs to reach the Champions League group stages for a 16th consecutive season, opened their group stage campaign with victory in Marseille.
Another three points against Rafael Benitez's Napoli would put them in a strong position before the double-header against Borussia Dortmund, last season's beaten finalists who lost in Naples on matchday one.
"We are in a tough group. If you look at the teams Marseille, Dortmund and Napoli, they all play at the top of their league and in big football countries, so you feel of course for us it is vital to continue our run and to come out of the group," said Wenger.
"But you know as the well the importance of the home games will be decisive in a group of that quality."