Was Usama Bin Laden Insider Helping Navy SEALs?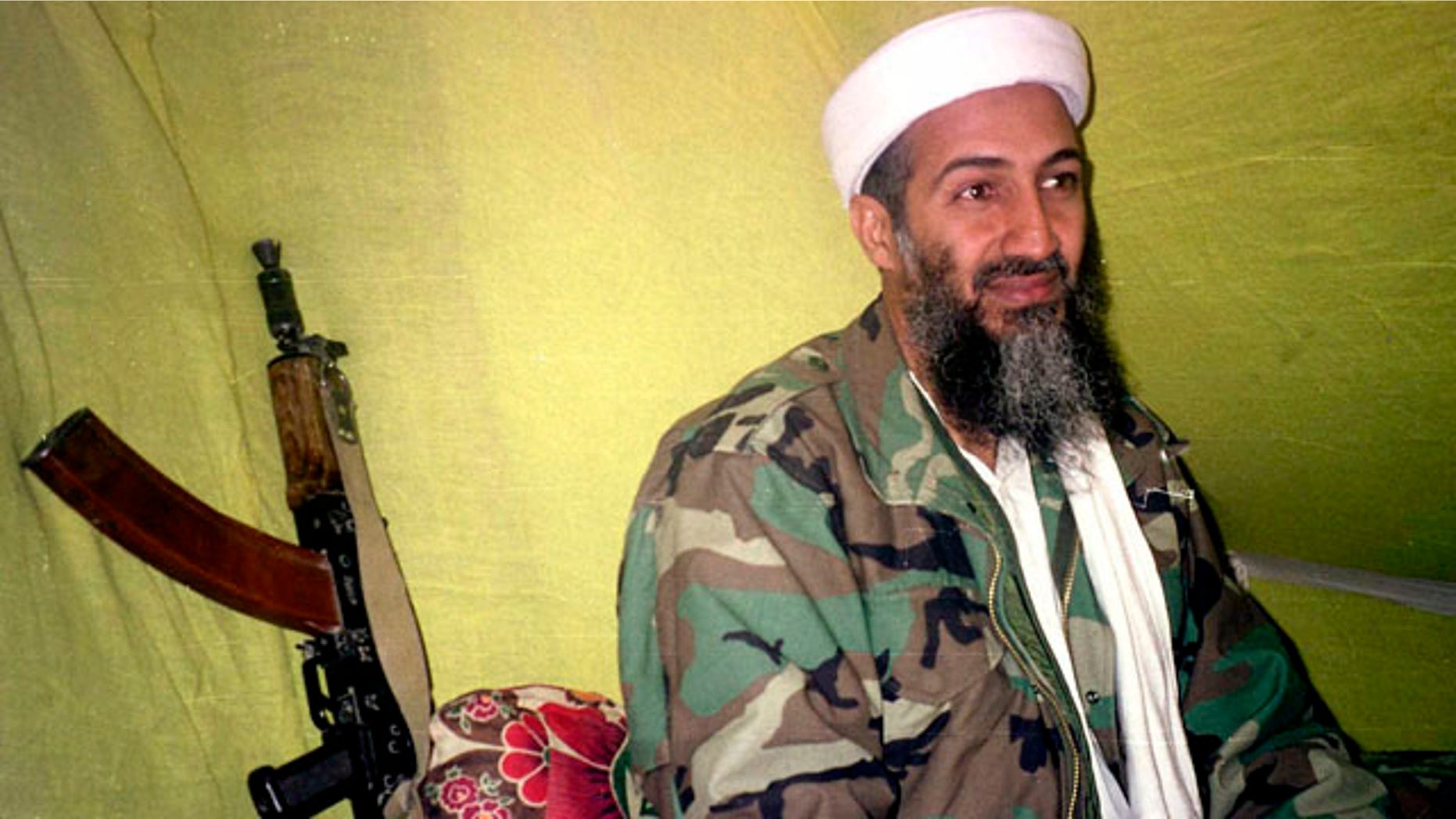 An in-depth color guide to Usama bin Laden's Pakistan hideout that was used by the U.S. Navy suggests a turncoat was living with the terror leader, the Daily Mail reports.
The guide, dropped by one of the special forces when they raided the bin Laden compound, features an previously unseen photo of bin Laden's Yemeni wife and two pictures of his son, Khalid.
The guide also contained detailed descriptions, according to the Mail.
The document suggests that bin Laden, 54, lived in the hideout with three wives. There were only two other men in the house, alongside bin Laden's children and grandchildren.
The book also points to two 'unidentified children' that may have been twins fathered by Bin Laden.
The emergence of the guide raises new questions about how the U.S. gathered intelligence on the Al Qaeda leader.
'In my experience of years as an intelligence office, I think someone from the inside may have given information,' Rahman Malik, the interior minister and former head of Pakistan's Federal Information agency told the Sunday Times.
'If the Americans didn't have definite information, they couldn't have gone straight straight to the room where Bin Laden was.'
According to the paper, the first page of the guide details even the clothing that bin Laden was expected to have been wearing.
'Always wears light colored shawal kameez with a dark vest,' it states. 'Occasionally wears a light coloured prayer cap.'
The document describes Bin Laden as between 6-feet, 4 inches and 6 feet, 6 inches tall. His alias is listed as 'Shaykh' with brown hair and brown eyes.
The wives are listed in order of importance to Bin Laden. Amal tops the list with details of a nine-year-old daughter, Safiyah, and two unidentified children who are believed to be twins.
Click to read more on the guide that helped capture Usama bin Laden from the Daily Mail