Violence, security fears, garbage piles taint Euro Cup in France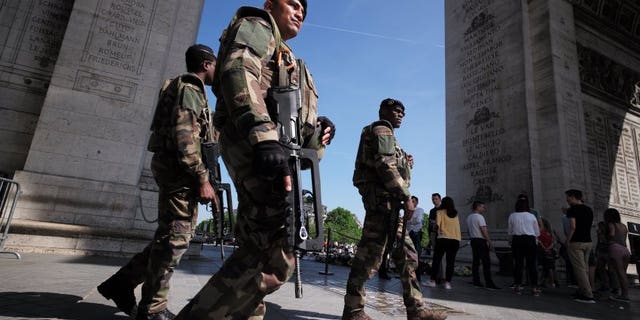 NEWYou can now listen to Fox News articles!
Less than a year after the Paris terror attacks, officials in France boosted security to an unprecedented high ahead of the Euro 2016 soccer tournament, one of the sport's biggest events all year -- but isolated fighting and growing piles of garbage also threatened to cast a black eye on the country's image.
The month-long tournament, which started Friday, is expected to draw millions of soccer fans from around the world. Officials at the British Foreign Office said France faced a "high threat from terrorism," especially at stadiums, transit hubs and venues showing the matches, such as bars and restaurants.
The country remains in a state of emergency after the Paris massacre in November, which left 130 people dead and hundreds more wounded.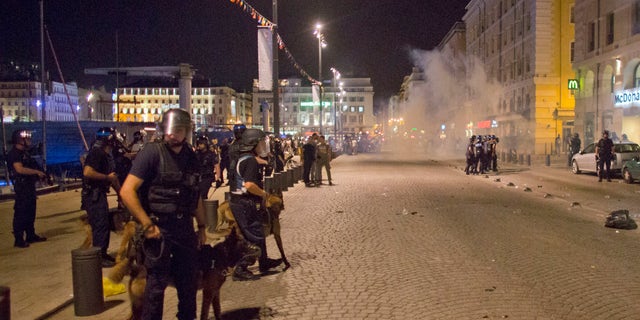 Aside from the terror threat, police also were forced to keep fights from breaking out in unruly crowds. At an Irish bar in Marseille, young French soccer fans reportedly sparked a fight with visitors from England overnight, forcing police to unleash tear gas. Police detained two people and said four officers were hurt.
Police fired tear gas again Friday afternoon Police dispersing fans who stayed in and around the Old Port drinking, chanting and singing.
Meanwhile, 12 days of strikes by public workers have led to growing mounds of uncollected garbage, creating a stinky mess in the warm, muggy weather. Paris mayor Anne Hidalgo said the city brought in dozens of extra garbage trucks over the past two days to clear the trash.
"All the garbage will be collected today," she told BFM television Friday.
Unions remain determined to keep up strikes at the main Paris waste incineration plant, on commuter trains taking fans to the opening match Friday, and on Air France flights starting Saturday. The strikes are part of months of nationwide labor action aimed at forcing the government to scrap a bill extending the work week and making layoffs easier.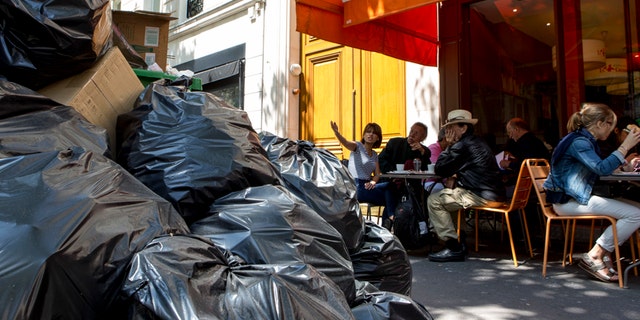 The challenge will be finding a place to dump the trash: Striking workers have blocked the main waste plant serving the city for several days.
Baptiste Talbot of the CGT public workers union said Hidalgo's prognosis was "a bit optimistic," but didn't object to the move. "We want to maintain pressure with the strike, but we are sensitive to sanitary issues," he told The Associated Press.
He said the city could requisition private companies to clear streets normally served by public workers, and then truck the garbage to other regions or plants where workers are not on strike.
France's transport chief, meanwhile, is threatening to force striking train drivers back to work to ensure transport for fans attending the soccer tournament.
Alain Vidalies, junior minister for transport, insisted that enough trains to the opening match would be ensured. Railway and subway authorities promised extra trains to bypass the strikers and carry 70,000 people to the stadium to watch France against Romania at the Stade de France at 9 p.m. on Friday night.
But asked if the government would use a special measure to force train drivers back to work for reasons of public order, Vidalies said on Europe-1 radio that if transport problems worsen Saturday, "we will do it."
Euro 2016 organizer Jacques Lambert said the strikes have already stained the event, and are especially hurting working class fans who depend on public transport.
"The image given is not the one we wanted," he said on France-Inter radio.
The Associated Press contributed to this report.