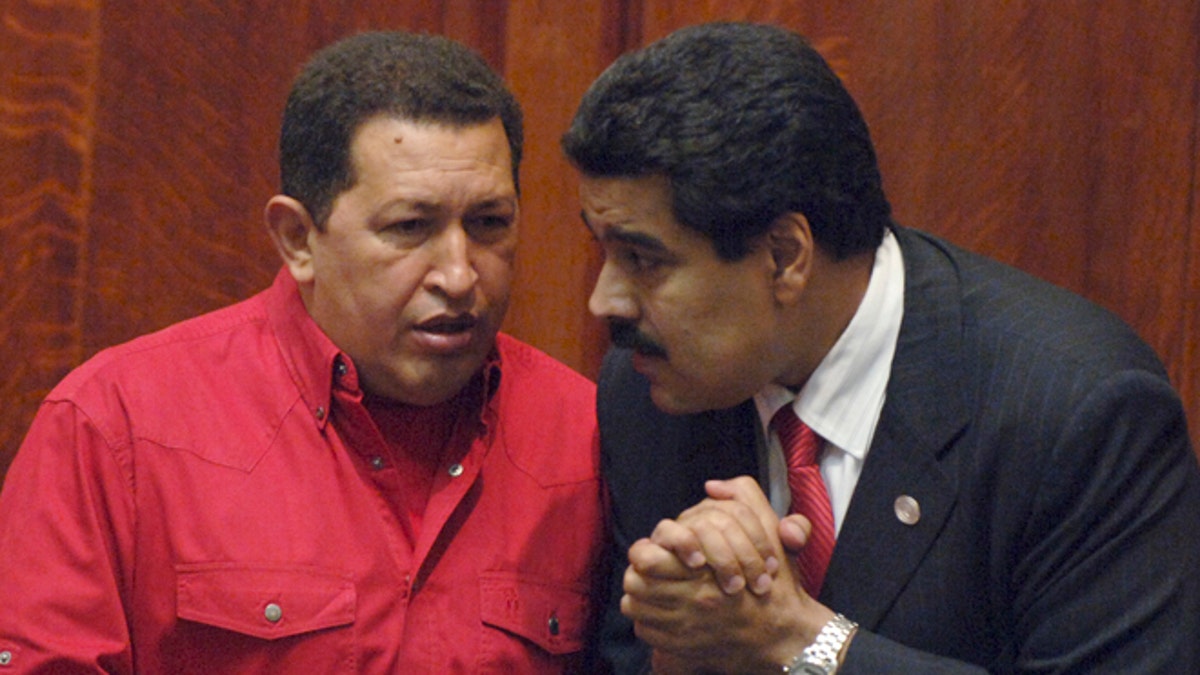 CARACAS, Venezuela – Venezuela's foreign minister said Tuesday that Vice President Nicolas Maduro will be interim president in the wake of Hugo Chavez's death and run as the governing party candidate in elections to be called within 30 days.
It was not immediately clear when presidential elections would be held.
Four hours after Chavez's death was announced, Foreign Minister Elias Jaua told the Telesur network that the president had clearly stated in December what should occur if he died.
Chavez said Maduro should be the socialist party candidate and suggested he should oversee the convening of new elections.
Venezuela's constitution specifies that the speaker of the National Assembly, currently Diosdado Cabello, should assume the interim presidency if a president can't be sworn in.
Chavez was re-elected in October but never sworn in.