Venezuelan president in China after US airspace row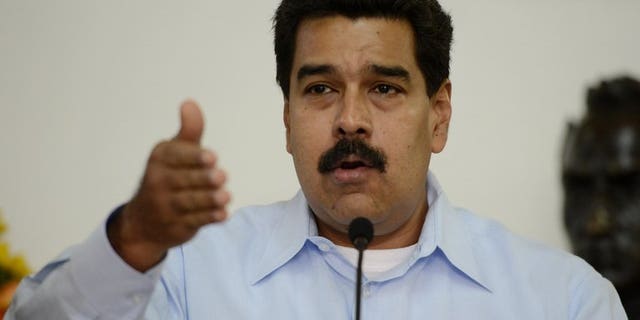 BEIJING (AFP) – Venezuelan President Nicolas Maduro said he had arrived in Beijing on Saturday after accusing the United States of refusing his plane access to its airspace for the journey.
"I have just arrived in China to strengthen friendship and cooperation between our two countries," said Maduro, successor to deceased former leader Hugo Chavez, on a newly created weibo microblog, China's equivalent to Twitter.
The visit comes amid high tensions between Washington and Caracas, which described as "insulting" Thursday the United States' alleged decision to refuse Maduro permission to use its airspace.
Washington denied the charges on Friday, saying US authorities worked with the Venezuelan embassy to resolve the issue after being given insufficient notice.
The US added it had not denied visas for the Venezuela delegation to this year's UN General Assembly, another issue of contention for Caracas.
Maduro, who is in China until Tuesday, is set to meet with Chinese counterpart Xi Jinping.
Economic cooperation between the two countries has boomed in recent years following the signing of several multi-billion-dollar agreements on investments in oil, energy, construction and high-tech industries.
China has provided more than $36 billion in loans to Venezuela, the largest holder of oil reserves in the world, which it re-pays largely with crude.